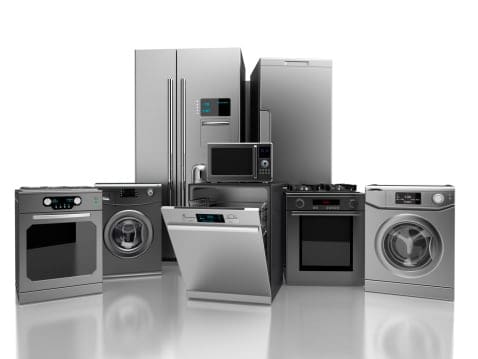 TOP TIPS ON HOW TO SECURE THE APPLIANCES YOU WANT IN YOUR DREAM
The rising prices and problems with the supply of appliances has been well documented in the press. If you are planning a new kitchen and want to secure your 'wish- list' of appliances, then take a look at our top five tips.
• Forward planning is key, with longer lead times and rising prices, research in advance what your top appliances are. Ordering and paying for them as soon as you can, will ensure the best price and no further unforeseen uplifts.
• If the model you wanted is unavailable, talk to your retailer about other options. They have expert knowledge about the pros and cons of different models and can work with manufacturers to secure options.
• Don't be tempted to shop around and buy appliances from the internet. In the current climate this is likely to be a false economy. With delivery times so unpredictable, you could be left with a kitchen in place and no appliances. Trying to get fitters back at some point in the future will be difficult and expensive. Working with a showroom to plan and manage the process will avoid this happening.
• Don't get caught up in technical wizardry and gadgets. An appliance may have an impressive array of extras but will you really use all of them? Consider what you want that appliance for, and you may find you have more choice.
• Looks don't always matter. Don't think you always have to have the most expensive finish. Especially when an appliance is going to be built in and hidden from view.
We have a wide range of appliances on display in the showroom and they are all working models. You can try before you buy, why not call in and chat to one of our talented designers- the coffee is always on and we are happy to chat.