ACCESSIBLE KITCHENS BY
FREEDOM AT QUDAUS LIVING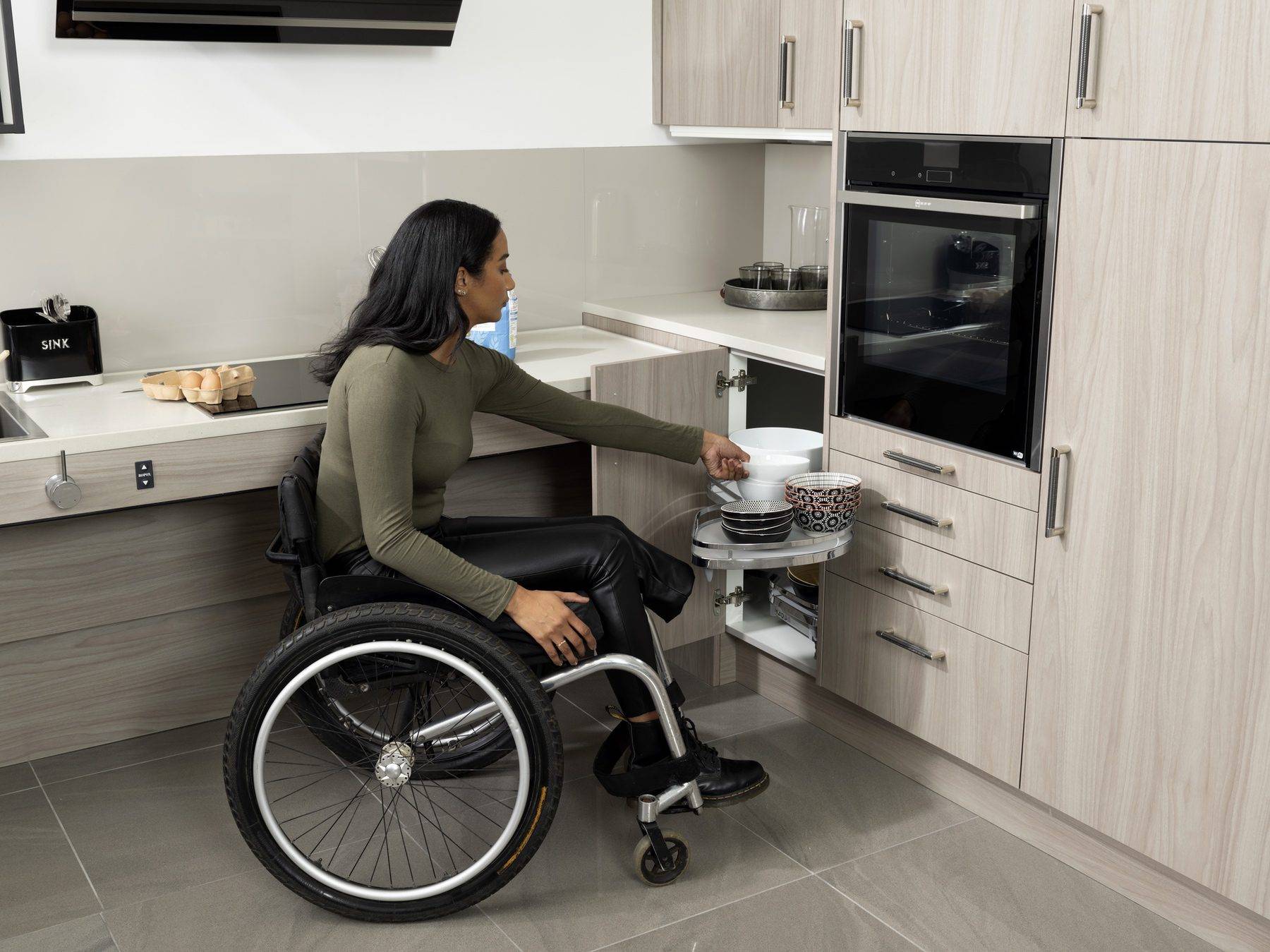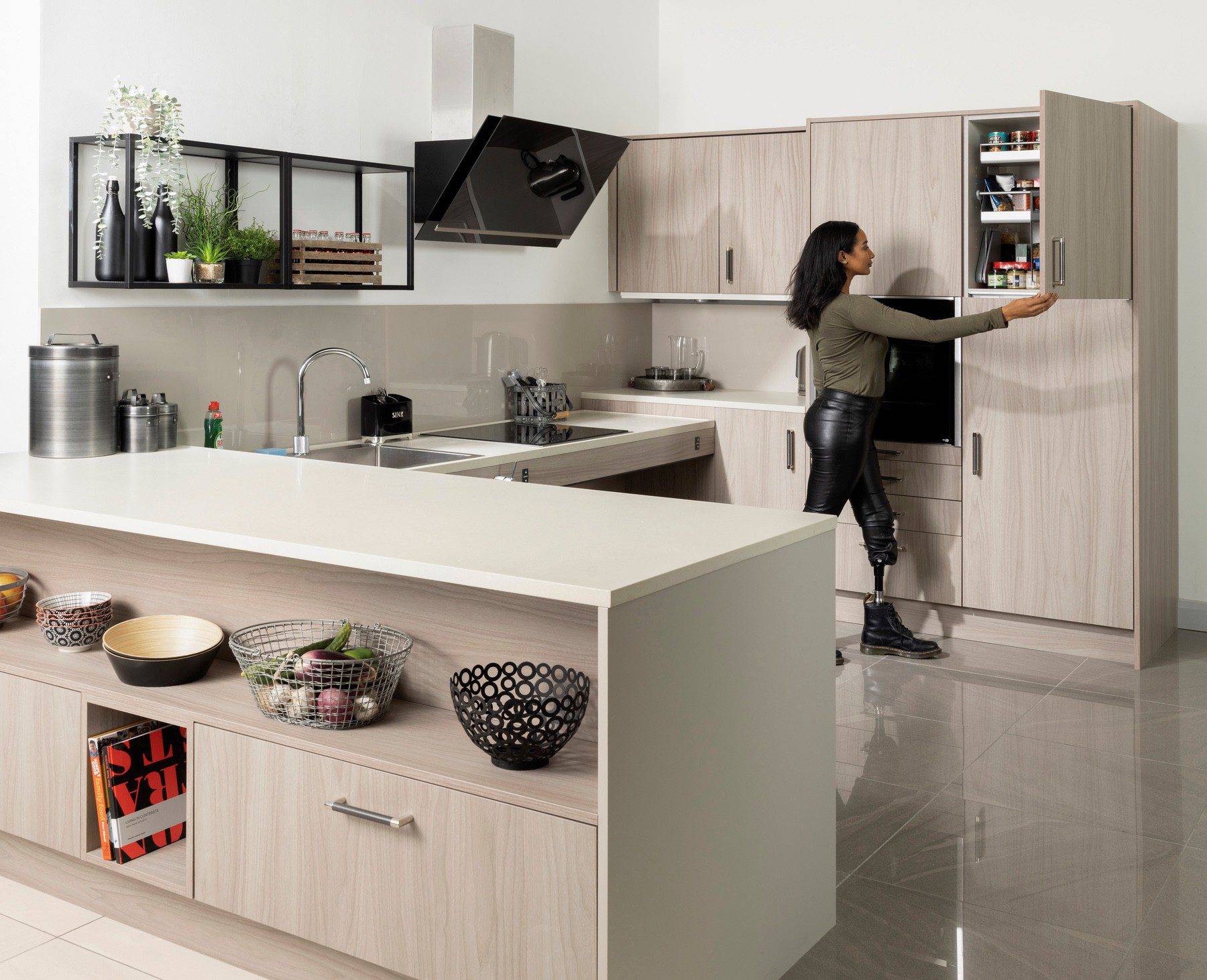 Freedom Princeton Prov Blue Main Shot 2.
Freedom Princeton Prov Blue Main Shot 6.
Freedom Urban Grey Walnut & Pebble Day 2 Detail 6
Freedom Urban Grey Walnut & Pebble Main Shot
Freedom Urban Indigo Rise & Fall table
Freedom Urban Walnut Day – Alt Main Shot 1
What is an Accessible Kitchen?
Accessible kitchens are purposely designed and manufactured to facilitate the needs of wheelchair users and other limited mobility. Just like all well-planned kitchens, an accessible kitchen should be true to its purpose and fully tailored to meet all the requirements of its users. Adopting fundamental design principles, professional kitchen designers should achieve a suitable space encompassing safety, style, ease of use and flexibility. Making the kitchen a wheelchair-friendly space accessible kitchens include features like low-access handles, pop-up sockets, and pull-out shelves. Remote control accessories are also an ideal solution for ease of use.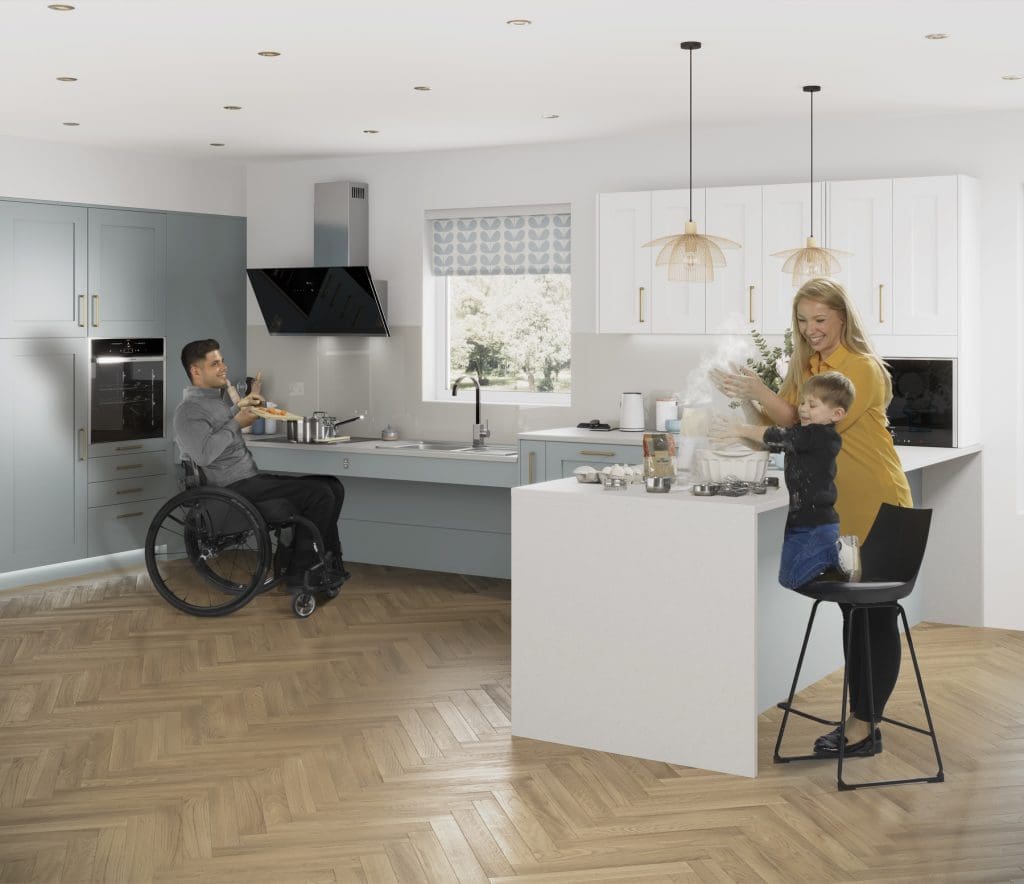 Freedom Accessible Kitchen Range
Everybody should be able to use and enjoy their kitchen with confidence. Ensuring everyone has this opportunity, at Qudaus Living we have partnered with Freedom Kitchens, specialists in innovative kitchens that can be fully customized to meet accessibility needs and empower people with a sense of independence. Not just for the disabled, The Freedom kitchen collection at Qudaus Living supports independent living for anyone requiring adaptations to their kitchen space for accessibility or mobility requirements. This includes the elderly, with Freedom kitchens proving ideal for multi-generational households where there are different generations of all ages and abilities sharing the same space.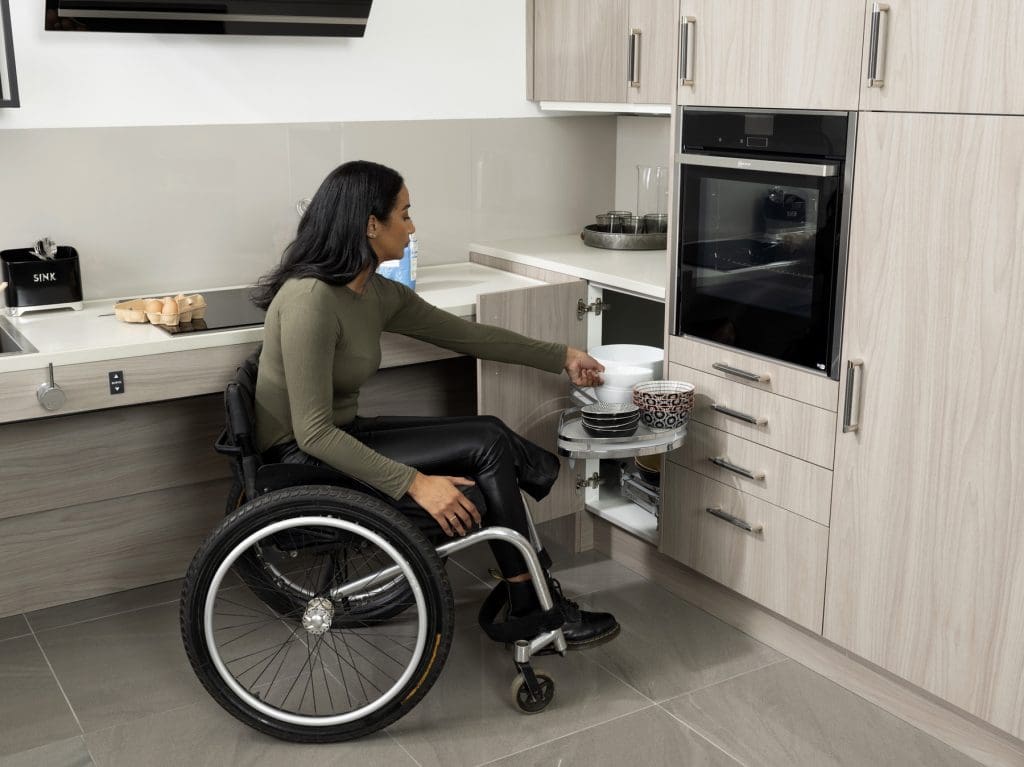 It's The Finer Details That Matter Most!
Created in collaboration with the Adam Thomas Consultancy, Adam is the UK's leading designer of accessible kitchens, bringing over 40 years of industry design experience alongside years of research in order to transform lives in a positive and empowering way. Knowing that with any kitchen design it is often the finer details that make the biggest difference, this is especially true and important when designing an accessible kitchen. As such this range has been carefully designed with unique features to support independent living. Such features include rise and fall worktops, sinks and hobs, pull-out heat resistant shelves and internal pull-down baskets.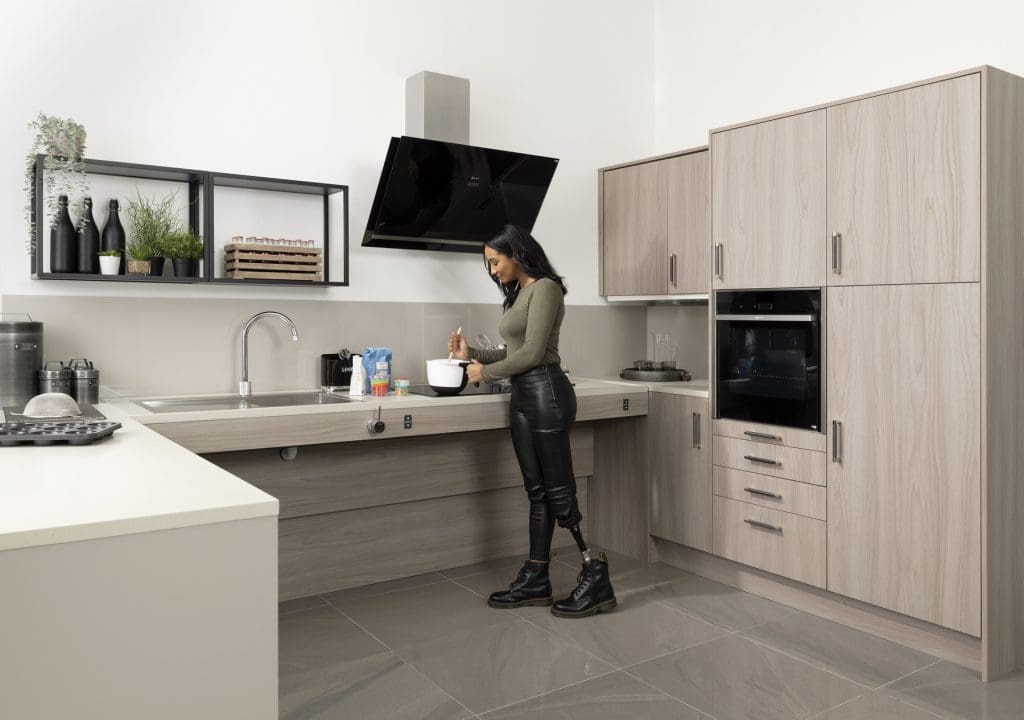 Beautiful, Functional Accessible Kitchens
Apart from being safe, practical and flexible, a key component of the Freedom kitchen collection is that they are also very stylish! Raising the bar for accessible kitchens, Freedom offers the latest kitchen trends, which means there's no need to compromise on style, and customers can choose from a wide variety of cabinetry and handles in a variety of styles, colours, and finishes.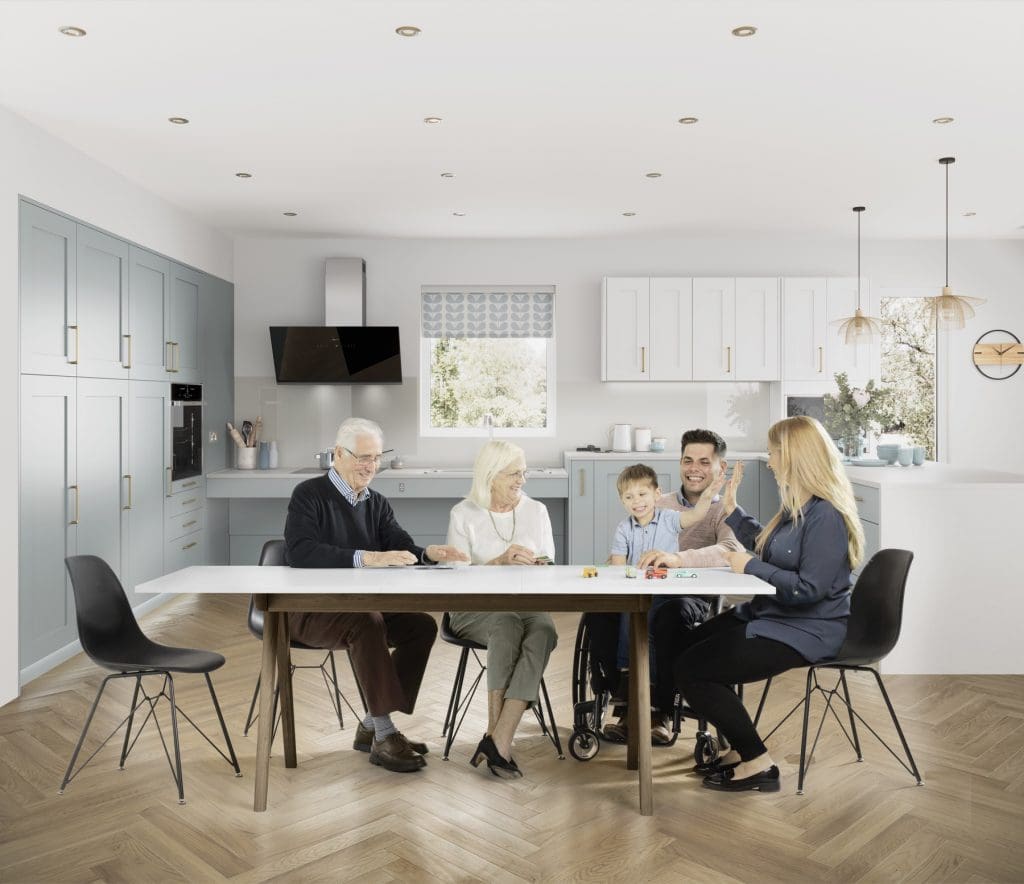 Book Your Free Accessible Kitchen Design Appointment And Qudaus Can Provide:
Photo realistic renders
Fully-itemised quotations provided with your renders
Virtual Reality Tour – This includes a 360 showcase where you can view how your new kitchen design fits with your space and get a true-to-life impression of how it will feel to use it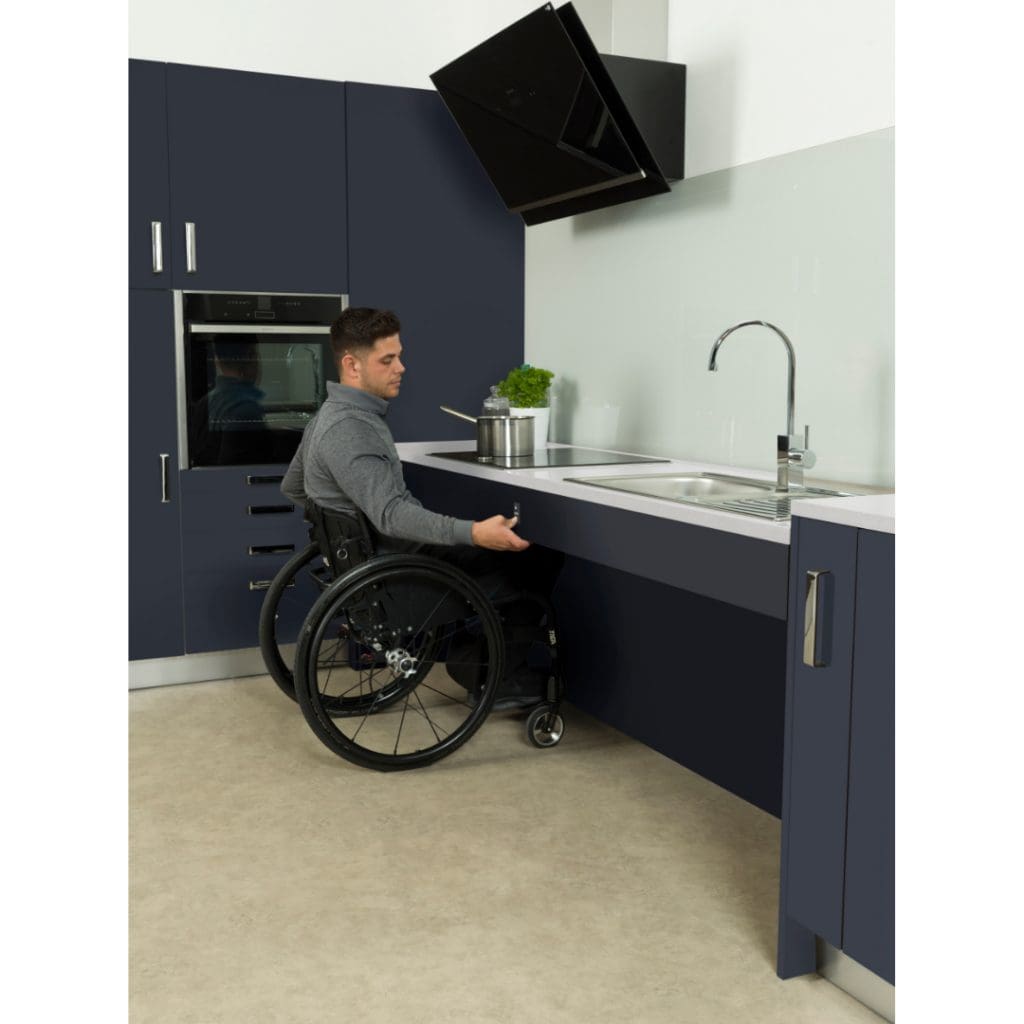 Installation Services
Kitchen installation is offered through our sister company. Please contact us for further details and information.