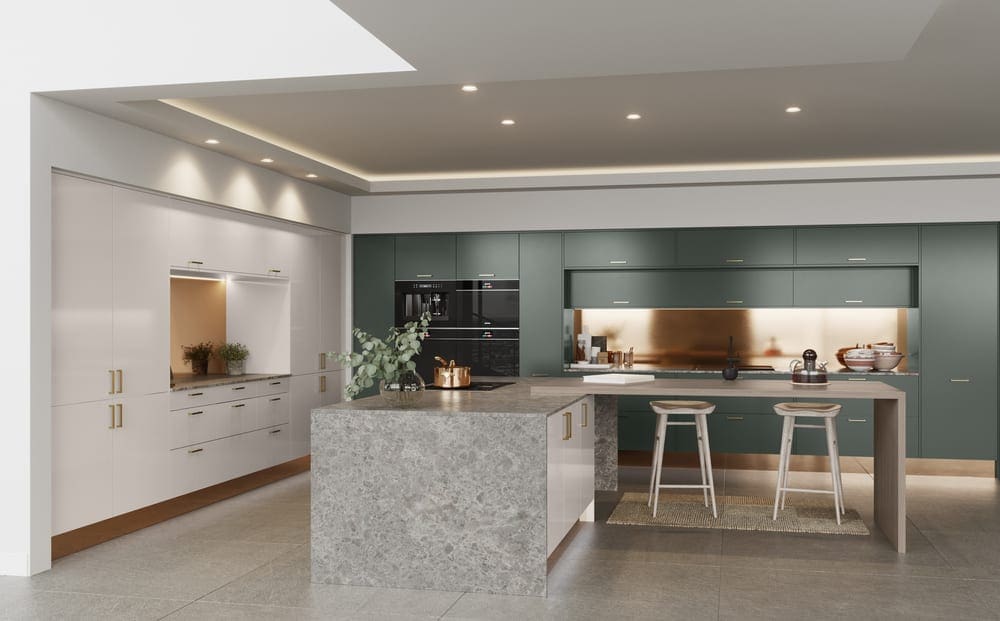 Kitchen Styles – Which One Is Right For Me?
Investing in a new kitchen is exciting, if you have already spent time on your research, chances are you have put together a gallery of images that you love. This is a great place to begin but it can get confusing when faced with so many options.
Kitchen design is like fashion, there are many styles and trends to choose from and if you have not bought a new kitchen for some years, it can be difficult to define your own personal style.
It is not uncommon for clients to visit us and not know if they want an ultra-modern or a traditional kitchen. Our advice is not to stress about defining a category, just focus on the looks and designs that feel right for you. Good design should make your heart sing, you will have a style that you will gravitate towards and it is likely to already be reflected in your home. It may not come as a surprise to discover that if you live in a 500-year-old cottage with roses around the door, you will probably want a traditional kitchen complete with the warmth of natural wood and period details.
At the other end of the spectrum, if you live in a super cool penthouse full of glass and the latest technology, then you may be looking for a modern minimalist kitchen.
However, as with most things, there are no set rules, it is all about choice and everyone is different when it comes to designing their perfect kitchen. Dedicated country dwellers can choose a modern kitchen and city slickers can opt for a classic look. The timeless shaker kitchen for example has been updated and it is now available in a wide range of styles that are sleek and clean, with the addition of contemporary handles and modern colours, these kitchens can feel at home in a wide range of houses.
If you are embarking on your kitchen design journey, and looking for some inspiration, we have developed our own style guide that will explain the elements of each look. We cover a wide range, ones you will be familiar with and others such as, shabby-chic, coastal, eclectic, arts and craft, industrial and many more.
Follow us on Facebook and Instagram so you don't miss any of the guides that will be released over the coming weeks. If you would like some personal advice, then make an appointment with one of our talented designers who can help you refine your ideas and bring your dream kitchen to life.
Appointments are available in the showroom on a one to one basis or via Zoom – you can book an appointment here. We look forward to hearing from you soon.