Passionate About Personalised Kitchen Design
At Qudaus Living, our award–winning Sutton Coldfield kitchen designers are passionate about beautiful design. Using state of the art CAD, they create individual rooms just for you based on your wants and needs. We're not frightened to challenge our clients and will try to open their mind to what's possible, including the unexpected. Our clients often come to us with an idea of what they think they want but ultimately leave with something completely different in mind!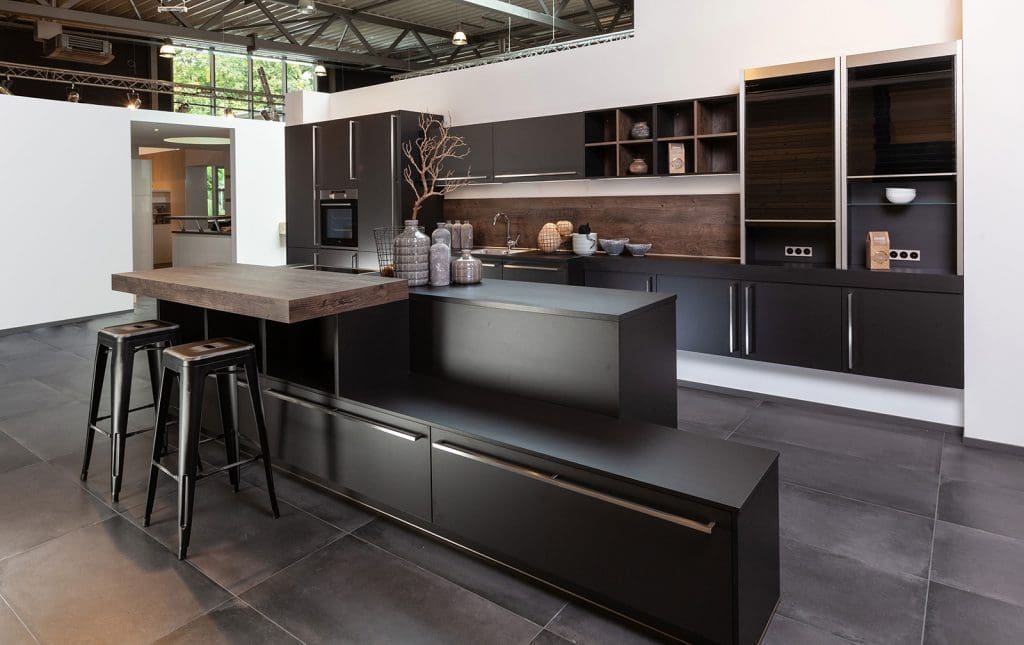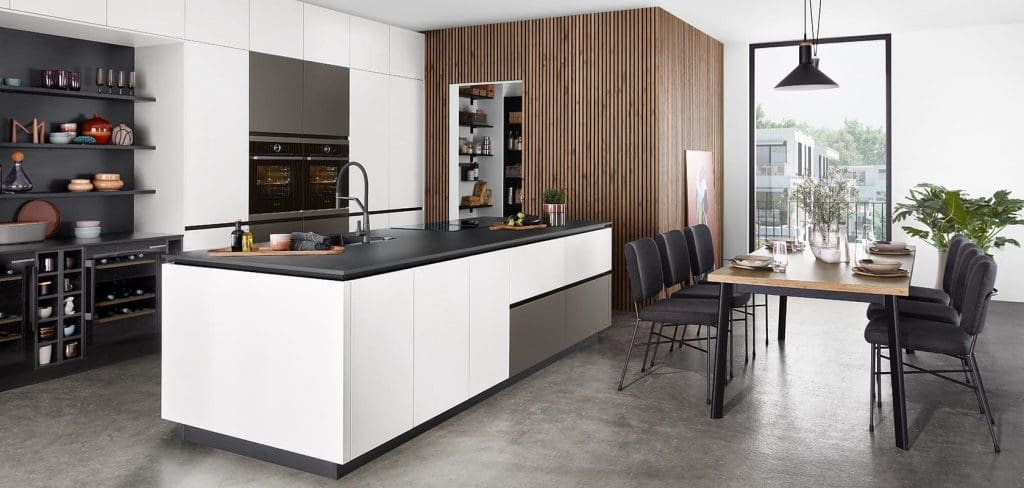 A Holistic Design Approach
When it comes to design, we adopt a holistic approach, meaning we won't look at the kitchen in isolation but instead consider the entire room, including technical aspects such as the ergonomics, the flow, what type of flooring and extraction are needed, etc. We know that the key to a winning design is taking the time to understand each of our client's personal needs. We want to know what kind of food you like to cook and eat, how many children you have, and what your family's daily routines are. We will take the time to ask the right questions and produce a detailed client brief before ascertaining a Sutton Coldfield kitchen design we feel confident will meet it. 
Enjoy Our Full Kitchen Design Experience
At Qudaus Living, there is no charge for your first 2 appointments with us, and during this time we ensure our clients receive an expert Sutton Coldfield kitchen design consultation and fully-priced quotation, entirely free of charge. For further appointments we do request a small holding deposit.  Following this, we produce 4 Mechanical and Electrical (M&E) drawings for our clients. This is a benefit very few of our competitors offer and covers electrical specification, screed for tiling, underfloor heating, moisture tests on floors, etc. 
In addition to this, as your kitchen needs to look in keeping with the rest of your house, we include 2 hours of free Interior Design. Here an expert will advise on colours and finishes, helping you achieve a fully cohesive look for your home. We can also encompass other areas of the home within your design eg. media units and fire places, lighting zones, flooring etc. Finally, Qudaus will converse with relevant tradespeople on your behalf, but will always ensure when communicating directly with you that we do so in layman terms.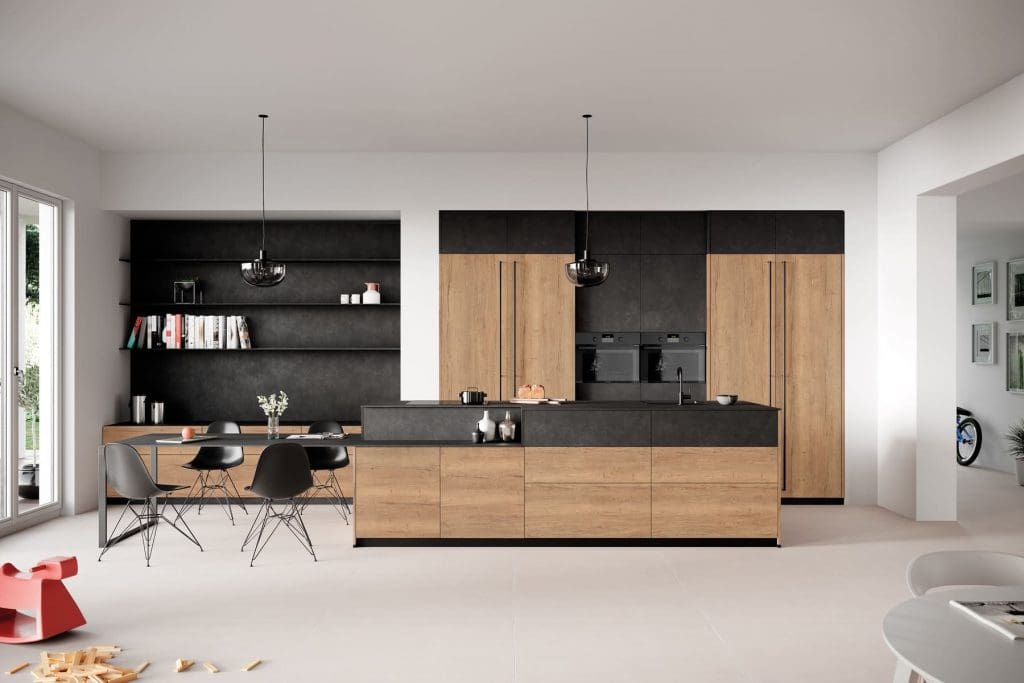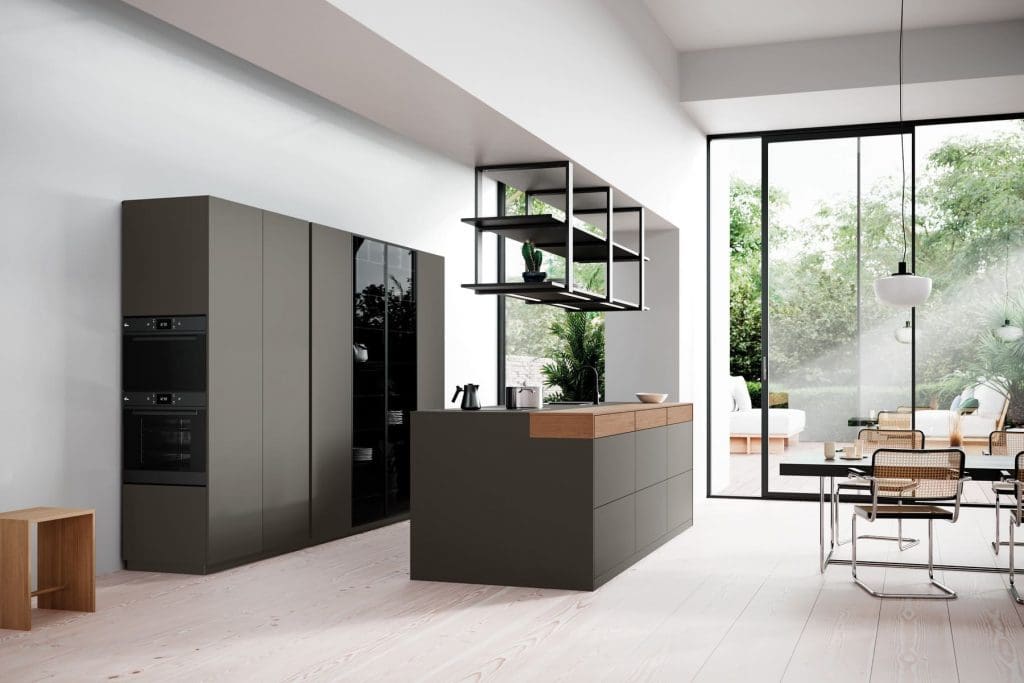 Book Your Free Design Appointment
When booking your free Sutton Coldfield kitchen design appointment, you can rest assured that we have a comprehensive approach wherein we are focused on creating a kitchen that is ideal for you, your lifestyle and your space. For your design consultation we will provide:
Photo realistic renders 
Fully-itemised quotations provided with your renders
Virtual Reality walkthroughs – this includes a 360 showcase where you can view how your new kitchen design fits in with your entire space 
Working With Our Trusted Brands
At Qudaus Living, our Sutton Coldfield kitchen designers will utilise their extensive experience of working with our trusted brands to bring your vision to life. Our knowledge and expertise ensure we can take your needs and preferences into account to make accurate suggestions and find the perfect materials, styles and finishes to suit your space.
We have partnered with top German kitchen brands for years, including Nobilia and Rotpunkt, enabling us to use their extensive range of quality kitchens to create your bespoke design. We also offer the luxury British brand Masterclass, ensuring ample options for your new Sutton Coldfield kitchen design.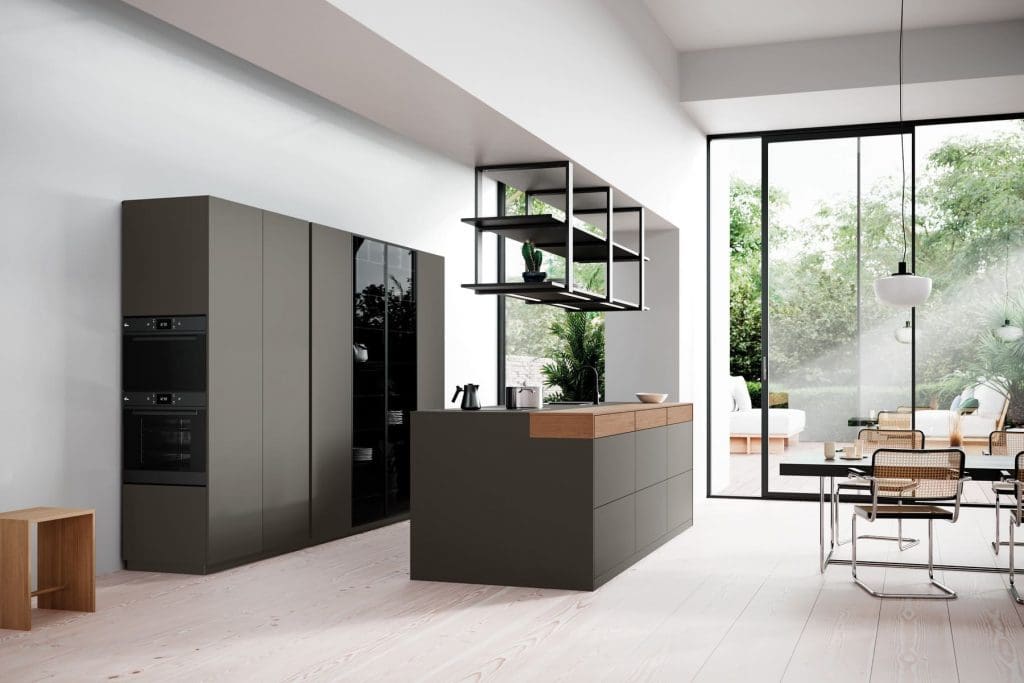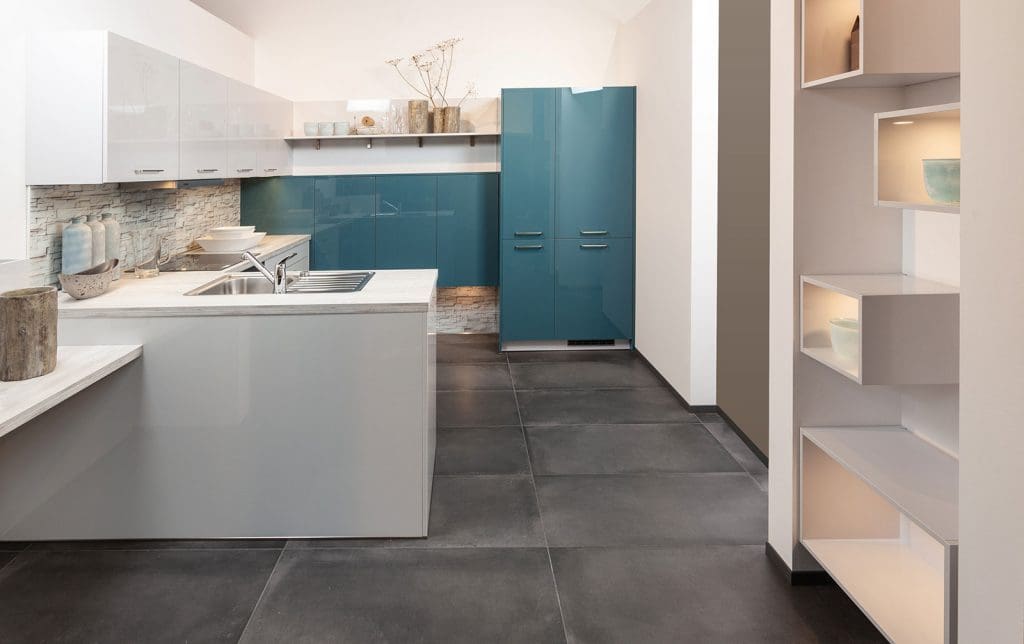 Installation Services
Kitchen installation services are offered through our sister company.  Please contact us for further details and information.  
Book A Design Appointment