We look forward to welcoming you, your children, and even any pets into our stunning Sutton Coldfield kitchen showroom! Here you can get hands-on in exploring our beautiful range of kitchen products, styles and finishes, and we can discuss what's possible for your intended design.
Opening Hours
Tuesday- Friday: 9.30am – 5pm
Saturday: 10am – 4pm
Sunday & Monday: Closed
Discover Excellence at Our Sutton Coldfield Kitchen Showroom
At Qudaus Living, our Sutton Coldfield kitchen showroom is the ideal place to gain inspiration for your new kitchen by discovering our wide range of quality kitchen furniture, appliances, worktops and more. Our showroom is easily accessible from Sutton Coldfield, Little Aston, Bassets Pole, Mile Oak and beyond.
When visiting us, our carefully curated kitchen displays will help guide your choices while you plan your ideal kitchen. You will also receive tailored advice from our expert Sutton Coldfield kitchen designers. Regardless of your personal tastes, our offerings are so extensive that we're fully confident we can help you discover your perfect kitchen choices among our stunning collections.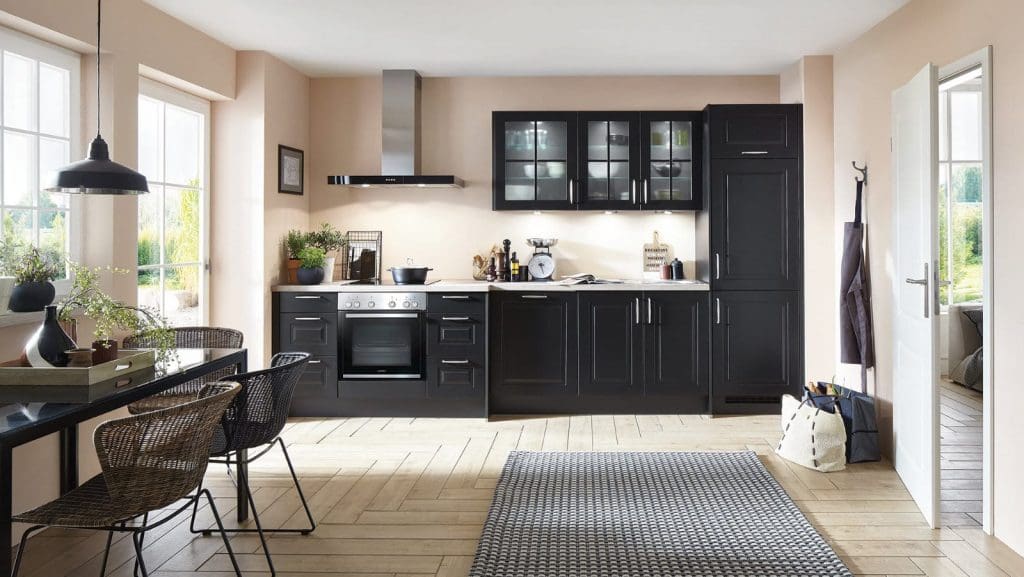 Schedule Your Showroom Design Consultation
Our high-end Sutton Coldfield kitchen showroom serves as the perfect location for an initial design consultation where you can discuss your project with one of our skilled kitchen designers. Bursting with creativity, our team will engage in conversation with you about your project, and guide you through our collections. We will highlight the quality of various finishes, present appliance options best suited to your needs and lifestyle, and demonstrate the inside of doors and cupboards to so you can see and understand the range of innovative and practical kitchen storage solutions available to you.
Interactive Showroom Displays
Our Sutton Coldfield kitchen showroom is home to five full kitchen displays, including two that are fully operational, and which we actively encourage you to interact with! This allows you to truly get a feel for the quality of our products before proceeding with a design. Whether you want to make coffee using our instant boiling water tap or cook meals using our combination ovens, feel free to explore our product range in full.
Our kitchen showroom is consistently buzzing with cooking activity, and our Design Director, Belinda, regularly demonstrates our state-of-the-art products by whipping up breakfast or lunch for both our team and visitors. We also host regular showcases and Open Days to demonstrate the functionality of our products, to which you'll be cordially invited during your visit. Please enquire for details of all upcoming events.
.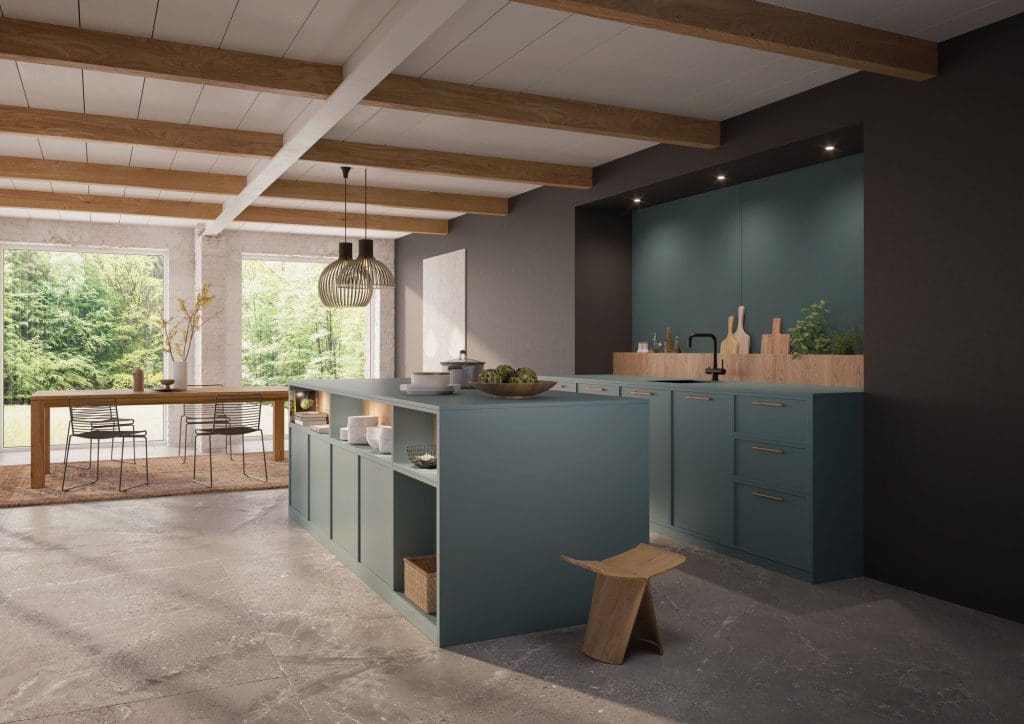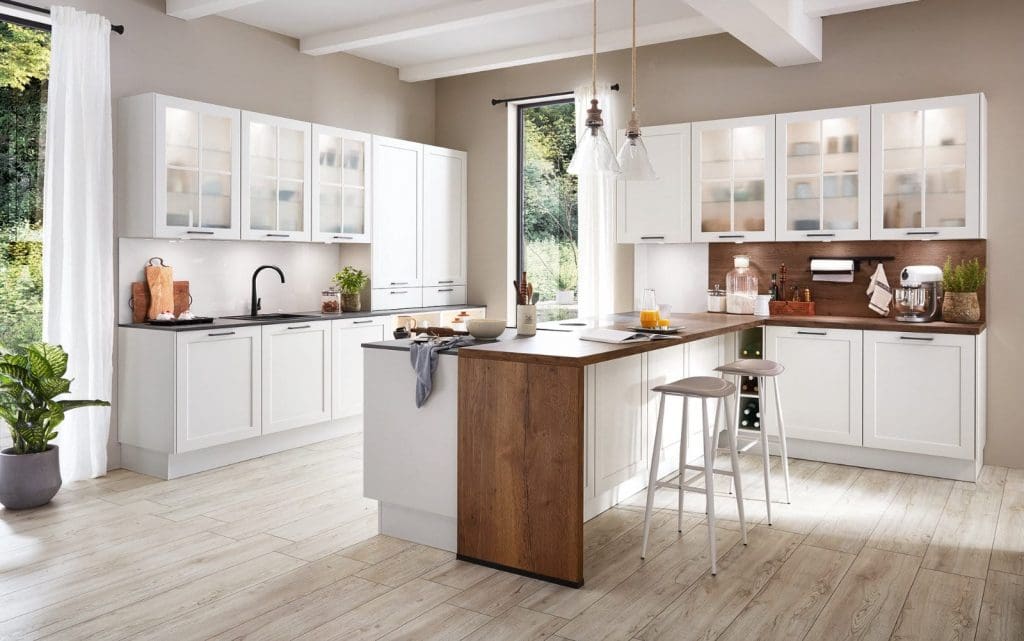 Nobilia German Kitchens in Sutton Coldfield
At our Sutton Coldfield kitchen showroom, we proudly showcase stunning displays featuring Nobilia German kitchens. Nobilia is recognised for its customised excellence and diverse design options. Their kitchens are carefully crafted with meticulous attention to detail, seamlessly blending form and function. Known to be remarkably durable, Nobilia kitchens also offer an array of styles to accommodate a wide range of preferences. Whether you prefer modern elegance or are captivated by the traditional charm of Shaker kitchens, Nobilia caters to every taste.
.
Discover Luxury Kitchen Worktops
At Qudaus Living, we also offer an array of luxury worktop options to complement your new kitchen. At our Sutton Coldfield kitchen showroom, you'll discover stunning worksurfaces including quartz, granite, marble, and high-quality laminates. Quartz makes for a beautiful and durable option, while granite and marble worktops bring a timeless luxury to any kitchen, particularly suited to country, Shaker, and contemporary designs. Being natural stone, each piece is unique, delivering a bespoke look.
Our expert kitchen designers can recommend the right materials based on your requirements, from polished marble to add a glossy look, to the matt finish of honed granite to suit modern designs. You'll also discover Sintered stone worktops that are incredibly durable and resistant to heat, scratches, and UV rays. We offer renowned Sintered stone brands including Dekton, Neolith, and Lapitech, each offering an array of unique surface patterns and highly distinguished finish.
.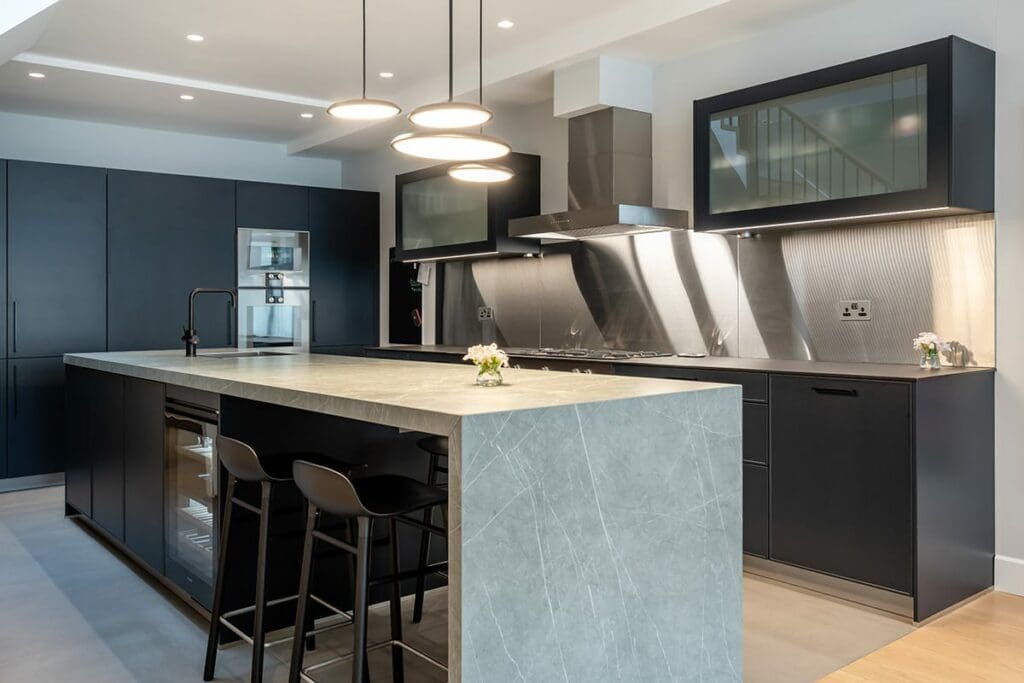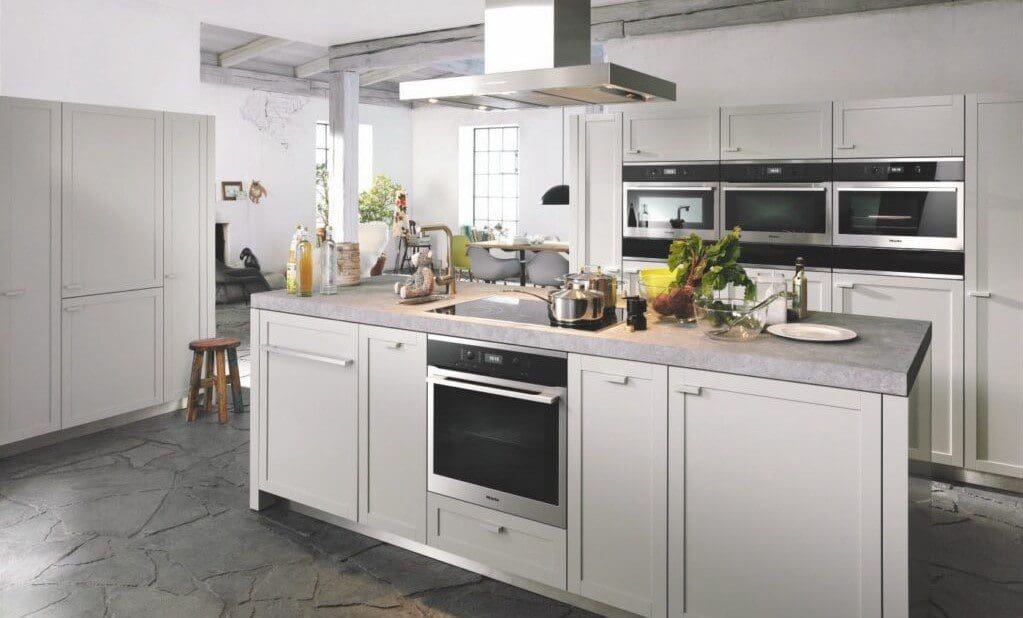 Kitchen Appliances
No kitchen is complete without the right appliances, which is why we offer top-tier appliances from reputable brands such as Neff, Siemens, AEG, Miele and Blanco. At Qudaus Living, we combine technical knowledge with expert advice to ensure that you choose the perfect kitchen appliances to align with your vision. We understand the technical features of the appliances in our range and can give reliable advice on every aspect, guaranteeing a final result that looks stylish in your new kitchen while remaining functional for years to come.
.
Rotpunkt German Kitchens
At our Sutton Coldfield kitchen showroom, you'll also discover beautiful kitchen displays from the renowned German kitchen manufacturer, Rotpunkt. This brand is known for its pioneering designs and outstanding craftsmanship, featuring kitchens that stand out with their streamlined silhouettes, contemporary appeal, and adaptability for bespoke requirements. Among our collection, you'll find an array of styles including striking handleless kitchens and traditional Shaker designs.
Rotpunkt is committed to sustainability and creating a long-lasting product, employing precision engineering to guarantee an enduring kitchen. Their seamless blend of style and practicality allows us to craft a kitchen design that is not only visually appealing but also individually tailored to your lifestyle and needs.
.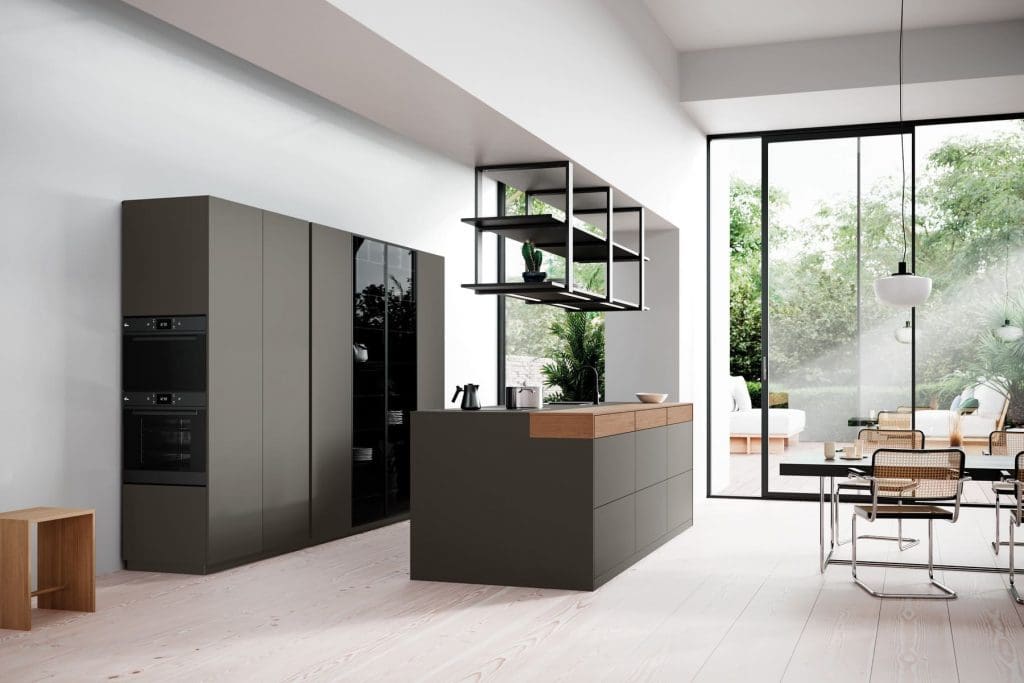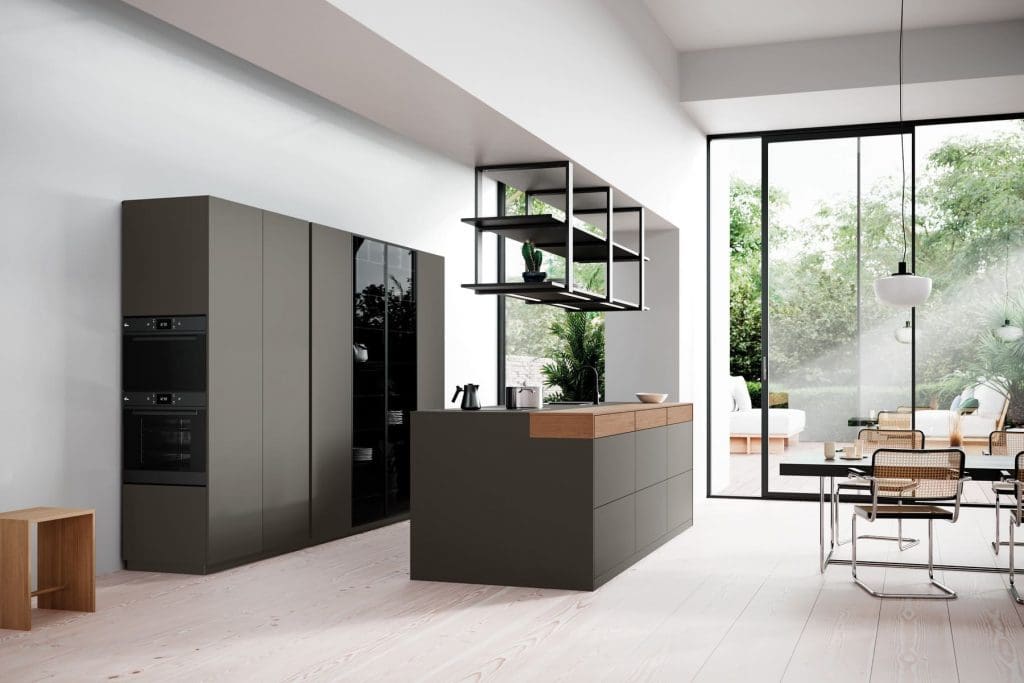 Visit Our Sutton Coldfield Kitchen Showroom Today
To take the first step towards your dream kitchen, book an appointment at our Sutton Coldfield kitchen showroom today! With Qudaus Living, you'll experience the unparalleled quality and beauty that both German and British kitchens have to offer. Our showroom is the perfect place to gain inspiration and speak to our passionate team of kitchen designers. From the moment you step foot in our showroom, we are dedicated to bringing your vision to life and creating your ideal kitchen space!
.