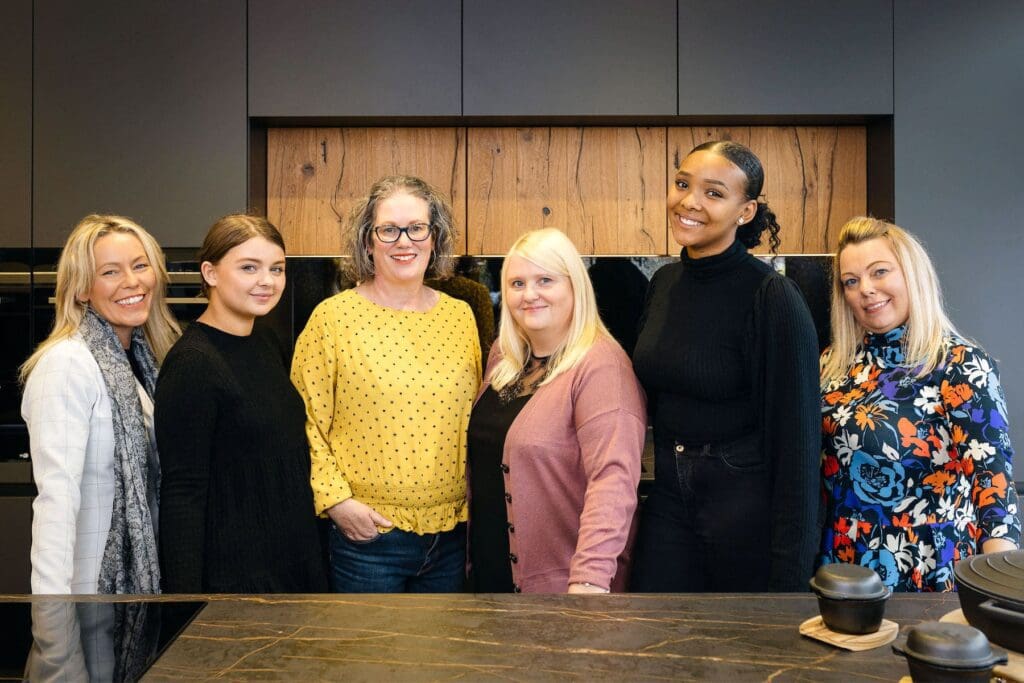 How To Achieve A Stress Free Kitchen Project
For many people, investing in a new kitchen is a once in a life time experience, and it can be stressful. There can be a lot of upheaval, especially if a home is being extended or renovated, and usually by the time it comes to thinking about the kitchen design, stress levels are already high.
Working with an experienced kitchen designer can really help smooth the path to the perfect kitchen. Here at Qudaus Living we understand that our customers may have been on a roller coaster for months, and by the time they get to the kitchen they have had enough.
We appreciate that nerves could be frazzled by delays and disruptions, and will guide our customers through the final stages, with clear communications and by managing expectations, so there are no further surprises. Our team will go the extra mile to keep the project on track, providing re-assurance when needed, and staying calm to deal with any eventuality.
We understand that kitchen plans are not easy to read and that it can be difficult to visualise what the finished room will look like. Our design presentations include 3D images and phot- realistic CAD designs that bring the kitchen to life, giving a clearer picture, and allowing the finer details can be explored. With a number of beautiful displays in the showroom, several working, you can see how the designs work together and even try the appliances, so you understand how they would work for you.
Once the project is underway we establish a Whats App group so that communication is instant and always available. We manage relationships with suppliers, builders and fitters when appropriate, keeping track of what needs to happen so that the critical items and activities are not missed. Any issues can be raised direct with us, and will be dealt with efficiently.
We can also advise on how to bring the complete room together with lighting, floor coverings and accessories, taking a holistic view of the kitchen and the style of the home, recommending trusted suppliers if required.

Outstanding customer service is at the heart of our business and all of our staff are passionate about taking care of you, creating your dream kitchen and making it as stress-free as possible.
Why not make an appointment, meet the team and find out more. We look forward to meeting you soon.