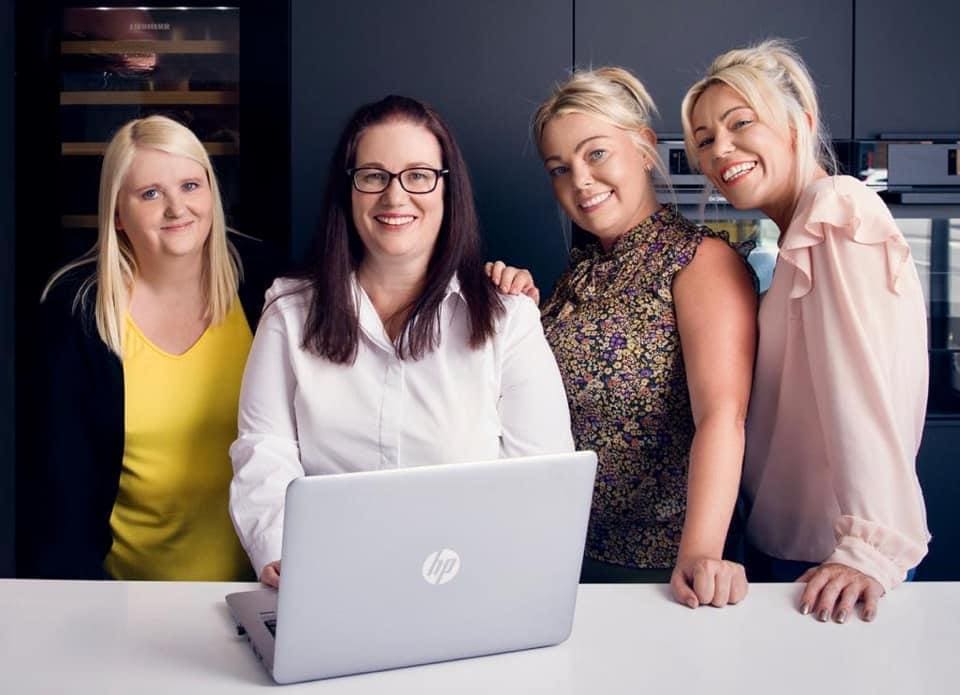 A Dedicated Project Management Service To Ensure That Your New Kitchen Is A Stress Free Experience
Buying a new kitchen can seem like a daunting experience, with so many decisions to make but it can be a stress free experience when you benefit from our dedicated project management service.
Our team will oversee the complete installation process, managing the timetable, liaising with multiple tradespeople and ensuring that everything runs smoothly.
The attention to detail and commitment begins with two, free of charge, design and quote appointments before a deposit is paid. These pre- sale meetings enable us to get to know each other and build a rapport. We also use this time to refine your design, considering all the options and tweaking, so that we arrive at a final costing.
Once the design and costings are agreed, a deposit is paid and you become a valued and cherished client for whom we always go the extra mile.
The following meetings will be focused on working up all the details, such as which appliances are best for you, or what kind of splashbacks to choose. At this stage we can also assist with flooring, lighting and kitchen furniture such as stools.
Our technical survey and pre- installation surveys follow, to ensure that everything will be in the right place, we have the correct dimensions and that nothing has been missed. Once tradesmen start work in your home, we will liaise with them and visit as many times as necessary to check all critical dimensions.
If you are having building work done we can produce full working drawings, electrical specifications, plans and elevations for your builders and other trades to use.
Our experience shows that customers need time to make final decisions on styles and colours, so we provide a full set of samples for doors & worktops. These are available on loan for as long as needed, enabling you to live with them in your home before making up your mind.
We have a great working relationship with our tile supplier. Ww will attend your appointments with them to help select the best tiles to compliment the kitchen and worktops.
Communication is vital with so many people involved. We utilise technology to establish a Whats App group for your team. This enables swift communication and the sharing of photographs, which can often provide a clearer communication about an issue, more than words ever could.
For many customers, dealing with trades people can prove to be a challenge, we will mediate and interpret onsite trades people terminology into simple layman's terms; we know that it seems that sometimes they speak a different language!
In many homes, the kitchen is also a dining and living space. Belinda can share her interior design expertise and offers a 2 hour design consultation as part of the service.
Belinda will also visit you once everything is installed to give a personal demonstration of all your new appliance, so you can start to enjoy them straight away and be confident you can get the best from them.
If you have any questions about what you can expect, we will be more than happy to have an informal chat and tell you more, please just contact the showroom to make an appointment.
In the meantime you don't have to just take our word for it, you can see what others have to say about our outstanding service by visiting our recent projects page on the website- click here.
We look forward to seeing you soon.