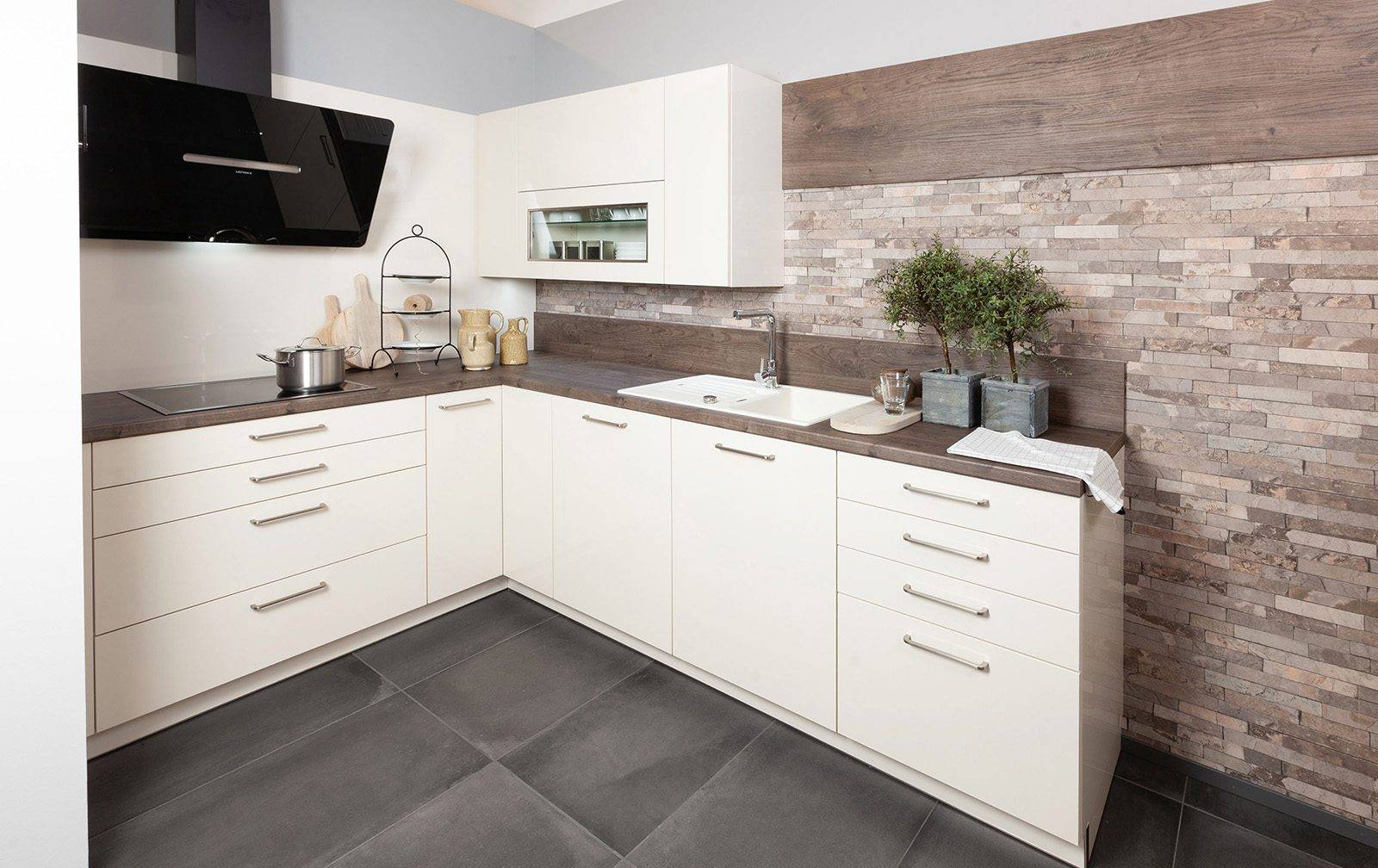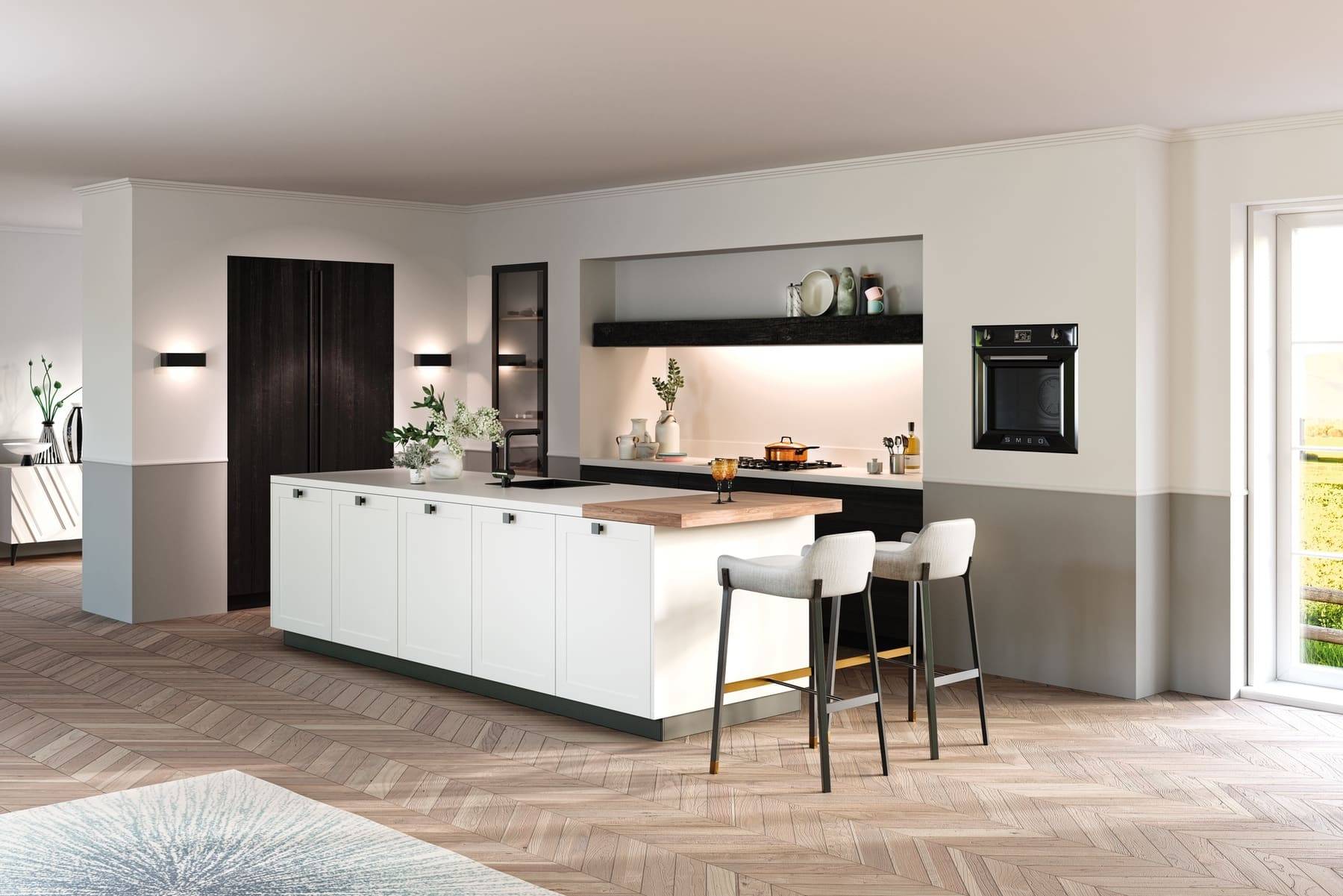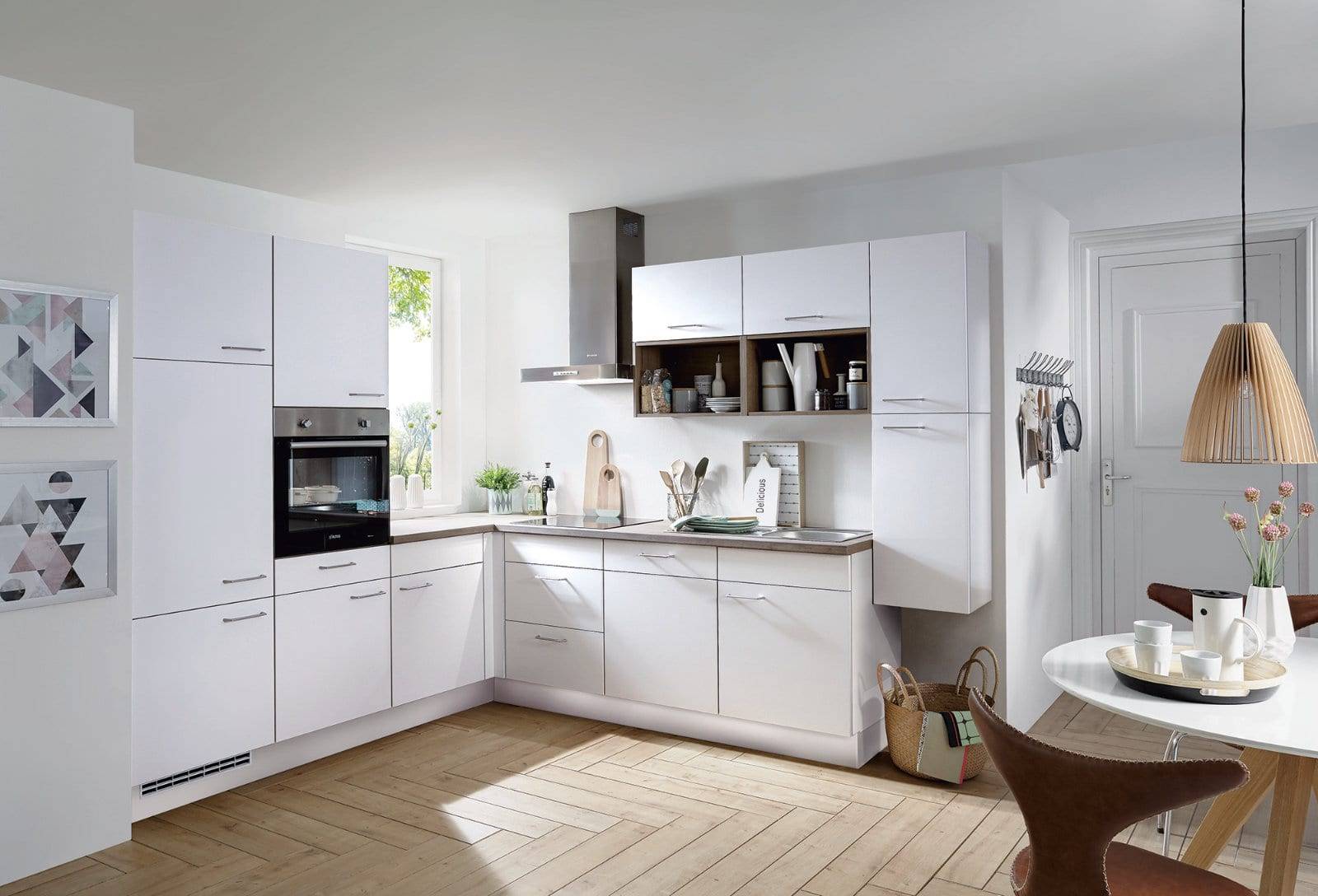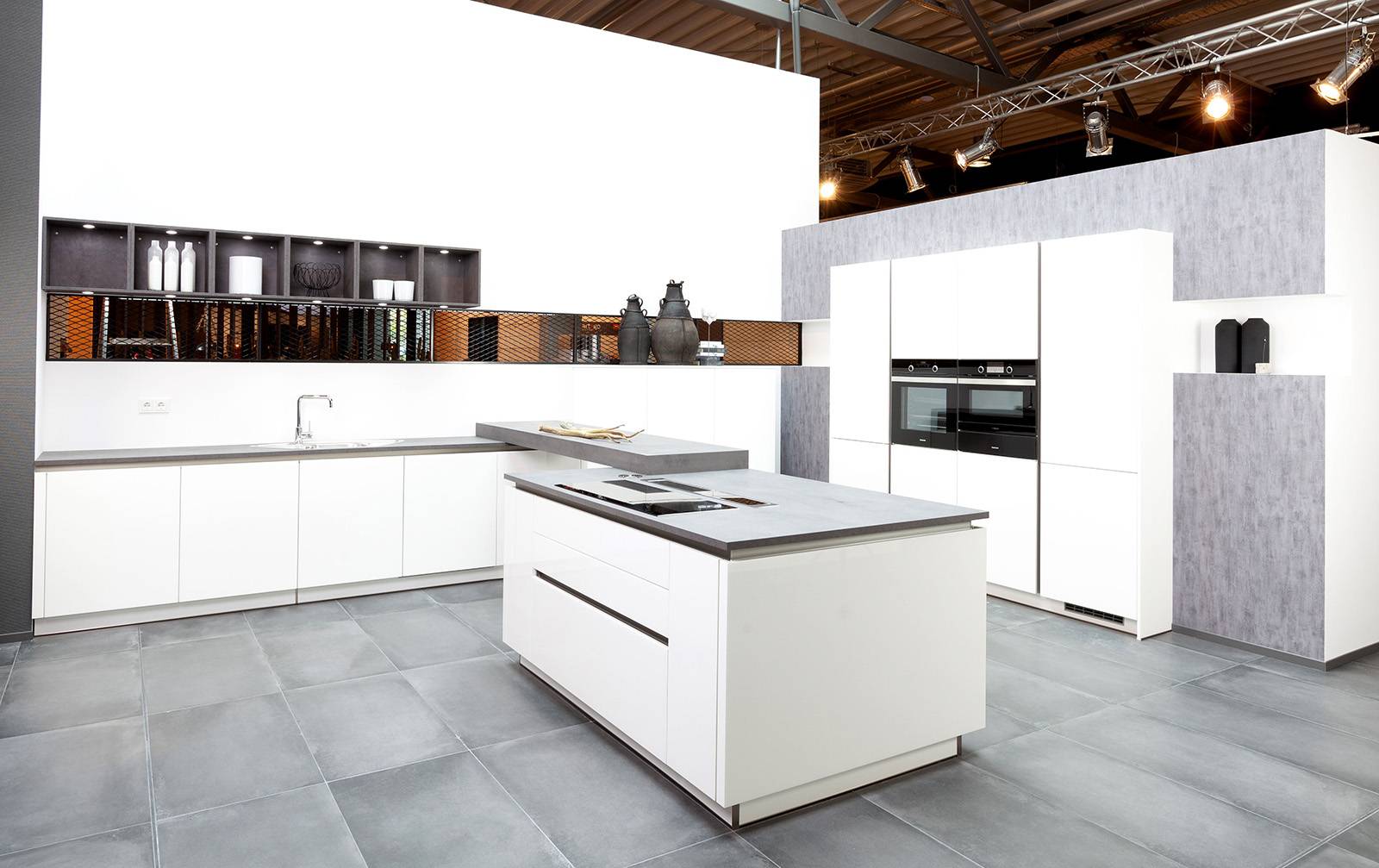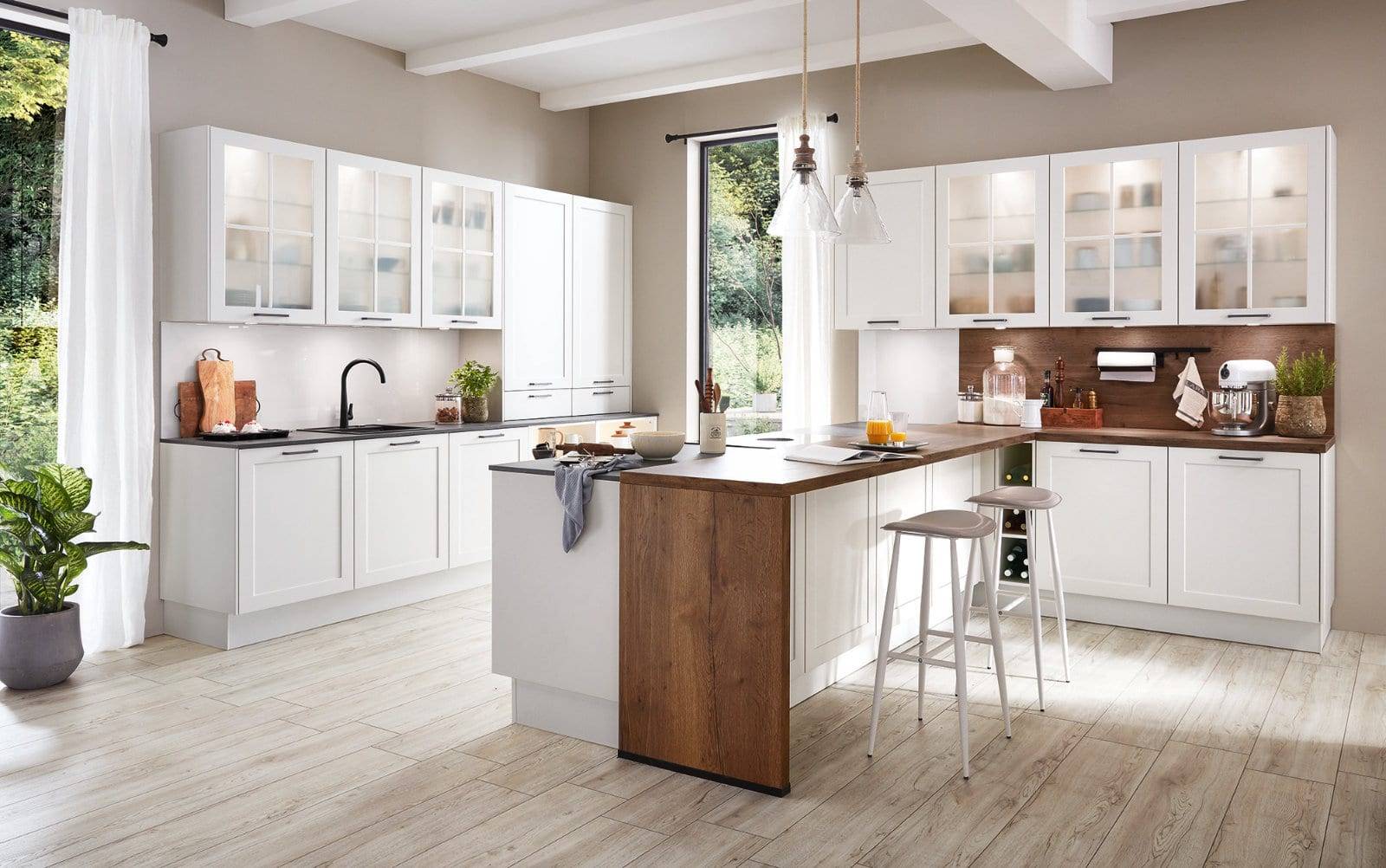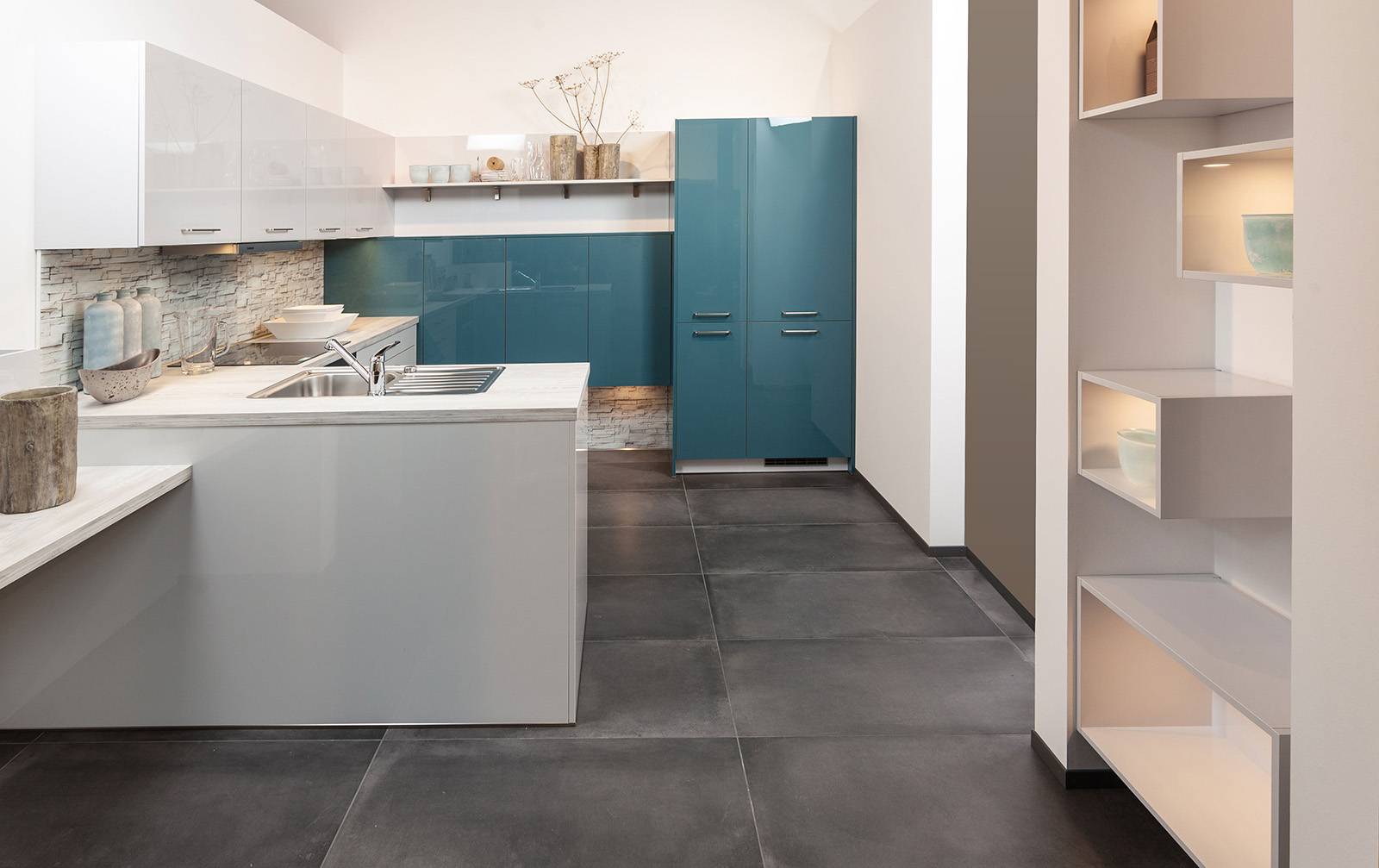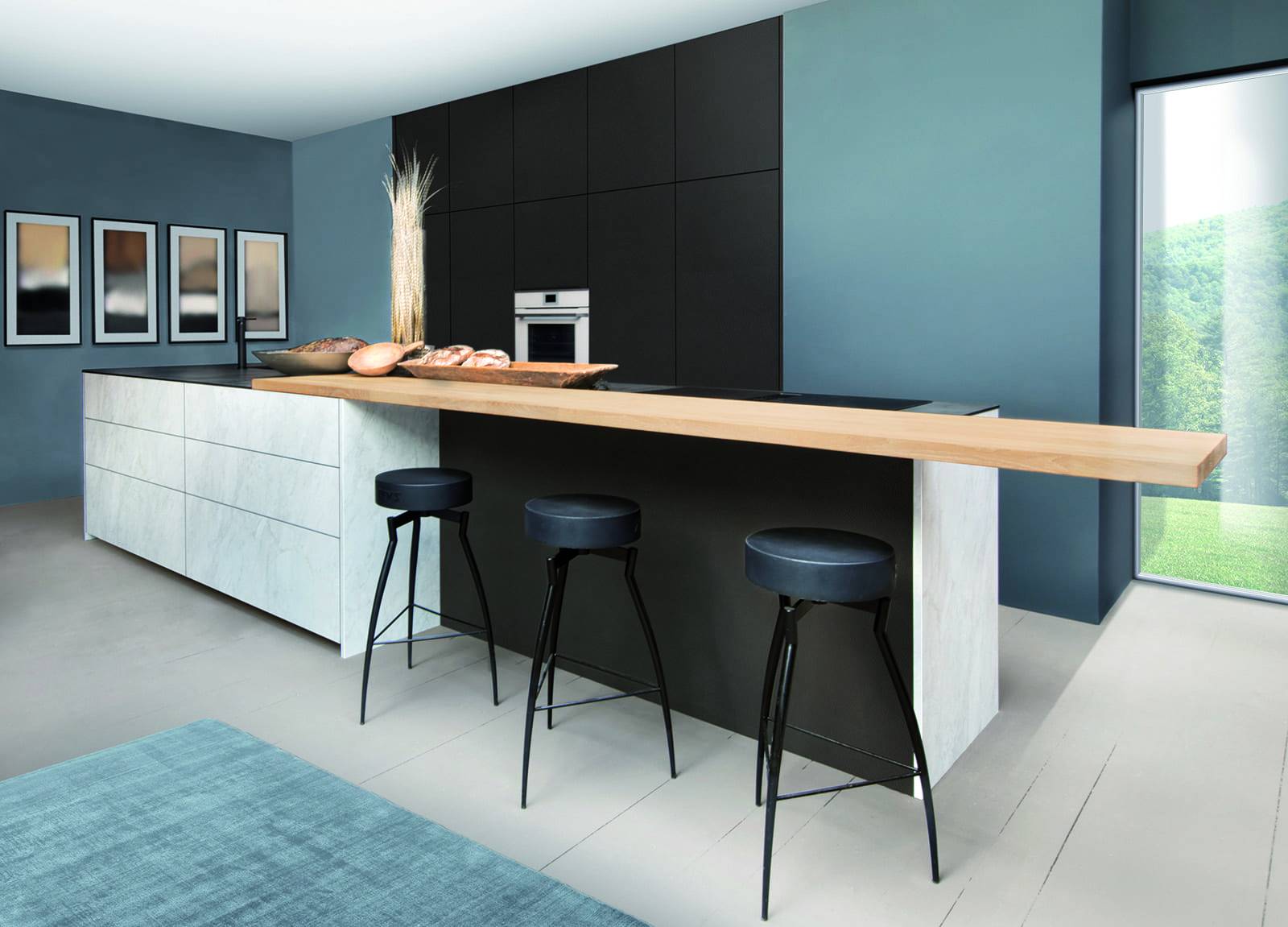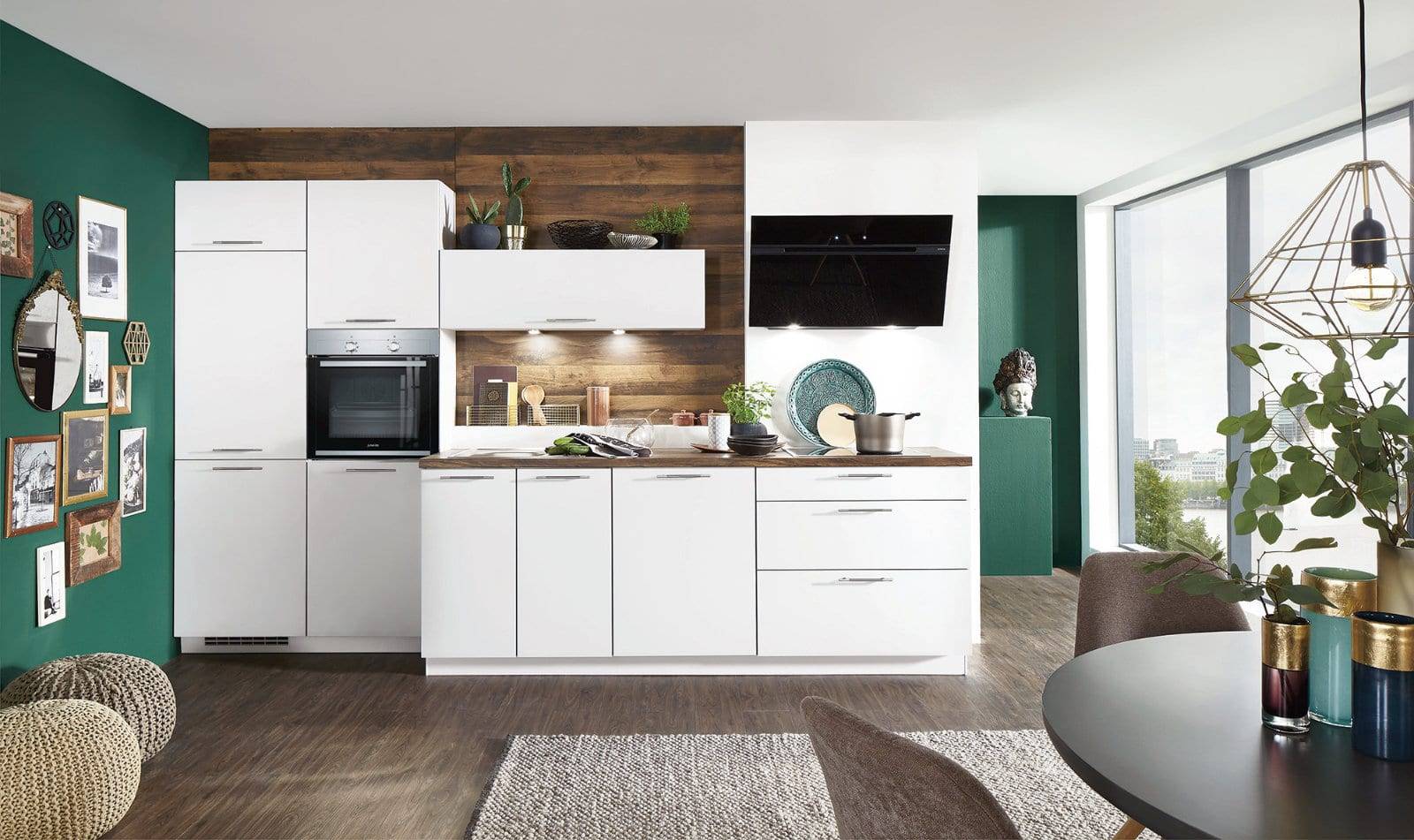 Rotpunkt White Shaker Kitchen.
Nobilia Matt White L Shaped Kitchen 2021.
Rotpunkt Modern Kitchen With Island 1.
Nobilia Matt White + Wood Shaker Open Plan L-Shaped Kitchen With Island 2021
Rotpunkt Ceramic Kitchen Island 1.
Nobilia Matt White Compact Kitchen 2021.
Light Kitchens
Qudaus Living have a wide range of light coloured doors in gloss, matt, stone, wood, and shaker. Choose from white, brilliant white, cream, taupe, light-grey, as well as calacatta stone, light oak, beech, maple, sand-oak and more.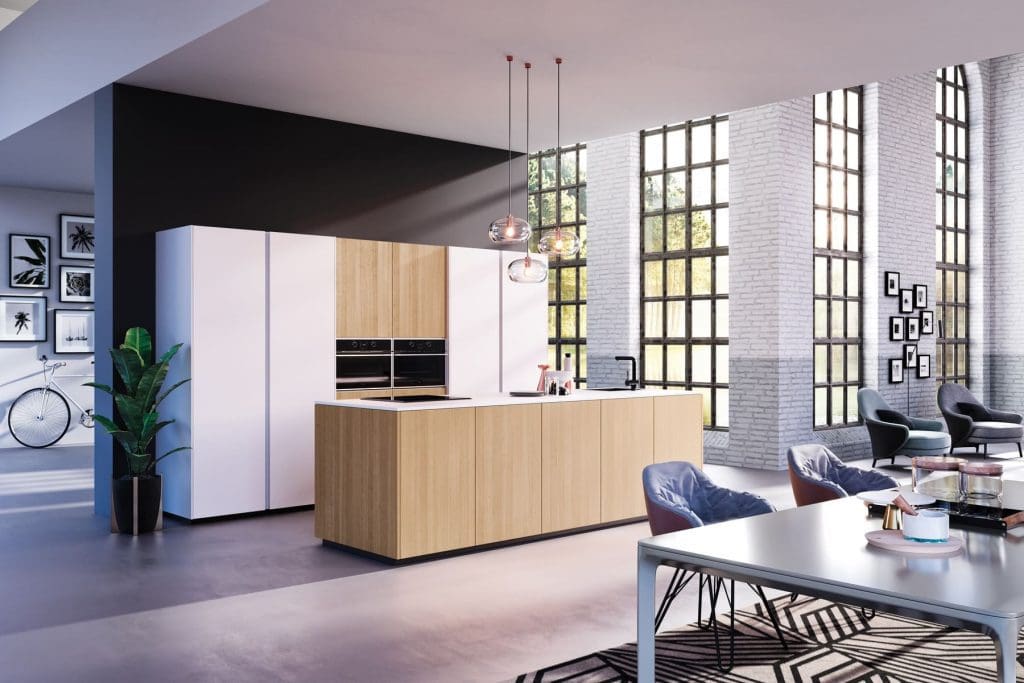 Light Woods
Qudaus Living have a range of light coloured woods, whether your prefer real woods, wood-look, painted woods, or Shaker wood doors. These can be used singularly or in combination to create bright and airy spaces with a natural feel emanating from this most beautiful of nature's offerings.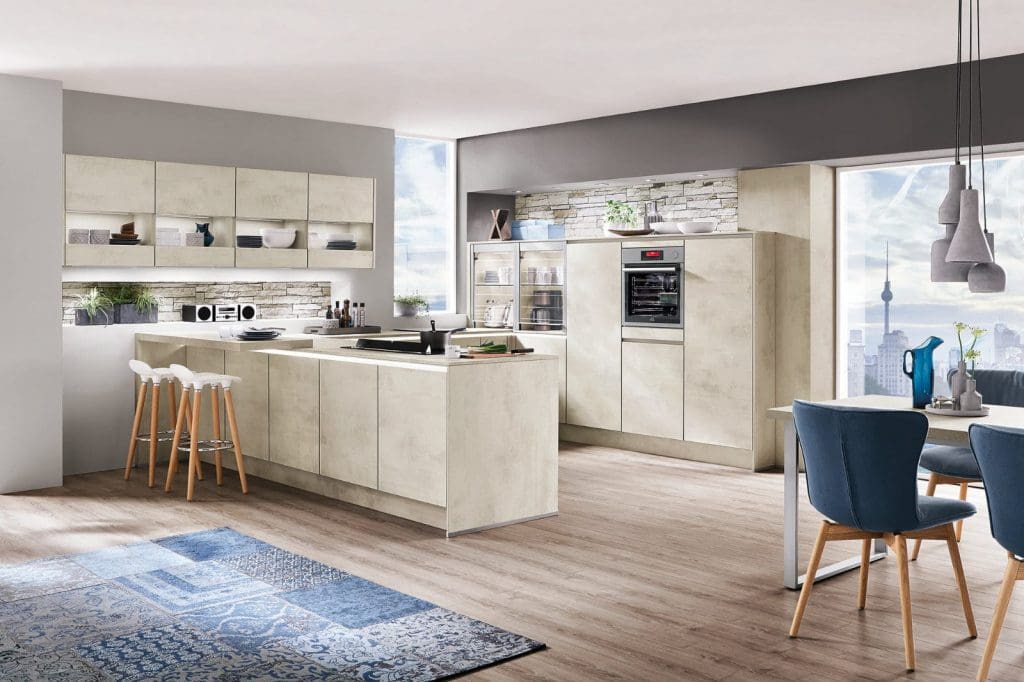 Light-Coloured Stone And Stone Look Kitchens
Unimaginable just a few years ago, kitchen door fronts can now be manufactured from real stone veneers, thin concrete, and even sintered stone with the look of Calacatta marble. This has brought incredible visual interest to lighter kitchens whilst maintaining their signature bright and airy feel.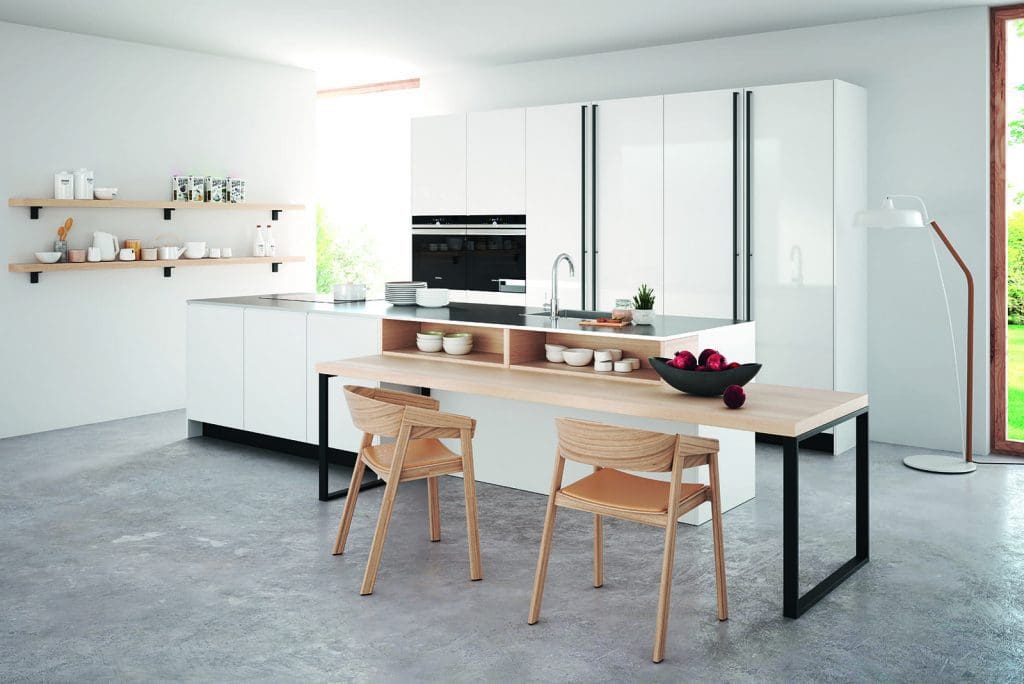 Light Gloss Lacquer Kitchens
Highly reflective light gloss kitchen surfaces produce a modern, minimalist design. Even dark spaces lacking natural light are brightened and the perception of space increased.
The multi-coated lacquering technique used in the manufacture of gloss lacquer doors produces an ultra smooth surface finish quality. This evenly reflects light and creates a deeply lustrous finish.