Sutton Coldfield Bespoke Kitchens
Welcome to Qudaus Living, Sutton Coldfield

We are a family-owned kitchen supplier, specialising in the design and supply of Sutton Coldfield bespoke kitchens to suit both your home and lifestyle. With over 22 years of experience in kitchen design and project management, we are passionate about discussing your new kitchen space, before bringing it to life within our designs for the delight of our clients. We are dedicated to creating a stylish yet durable final product that reflects your lifestyle and needs, from your first design consultation to the completion of your new kitchen.
Personal Service
Often unexpected, we like to show people what's possible to achieve within the space they have available, no matter the shape or size. And what really sets us apart from other kitchen companies is the truly personalised service we offer; we design kitchens to meet the exact specifications of our clients, taking time to learn your tastes, needs and routines, before translating these into a beautiful working kitchen design. We also specialise in designing small kitchens and accessible kitchens, as well as different cultural styles of kitchens including spice and kosher kitchens.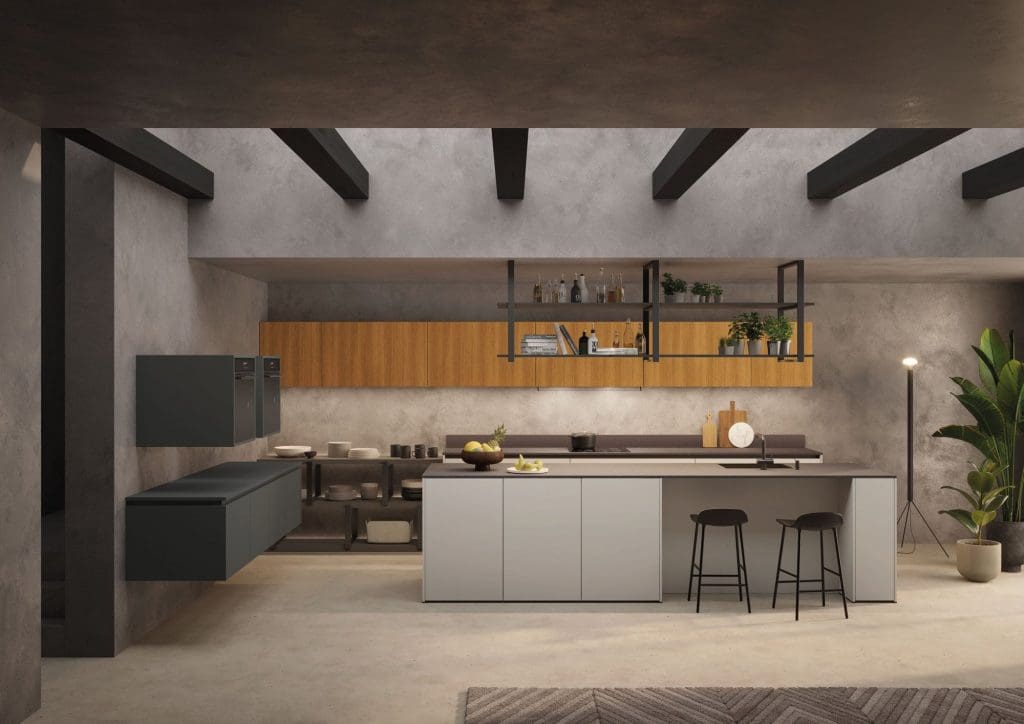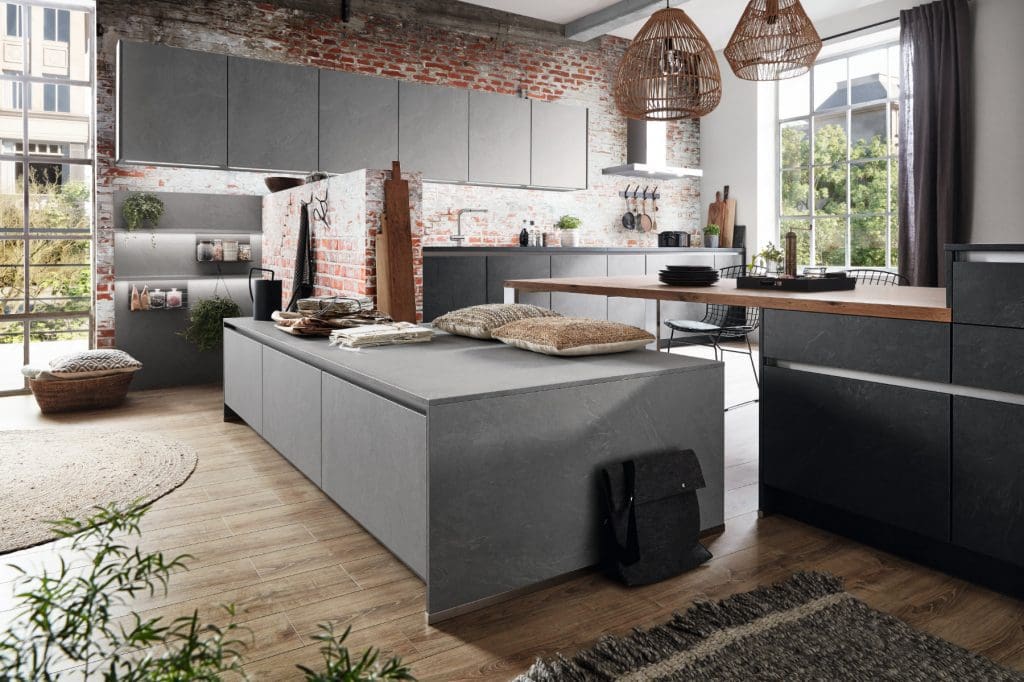 Explore Our Brands
When it comes to designing your Sutton Colfield bespoke kitchen, we have a wide range of kitchen furniture and doors on display, as well as appliance brands including Siemens, Bosch, Neff, Miele, Liebherr and Fisher & Paykel.  Please note that our showroom holds VIP status as a Siemens IQ Design Parlour, which means you can only buy Siemens Studioline appliances from us. 
See Our Kitchens In Action!
Of our five full kitchen displays we have two which are working and we encourage you to 'try before you buy,' be it making your own coffee using our integrated machine and boiling water tap, cooking dishes in our combination ovens, or best of all trialing an induction hob, a particular eye-opener if you have only ever cooked on gas! You'll have the option to fully explore our range before we settle on a design for your Sutton Coldfield bespoke kitchen.
We cook all the time in our showroom, with our Design Director, Belinda, often appearing to cook breakfast or lunch for both staff and visitors alike. We also have regular events and Open Days to show how our product works, and which you will be warmly invited to at the time of your visit, or alternatively, for information on future dates please enquire within.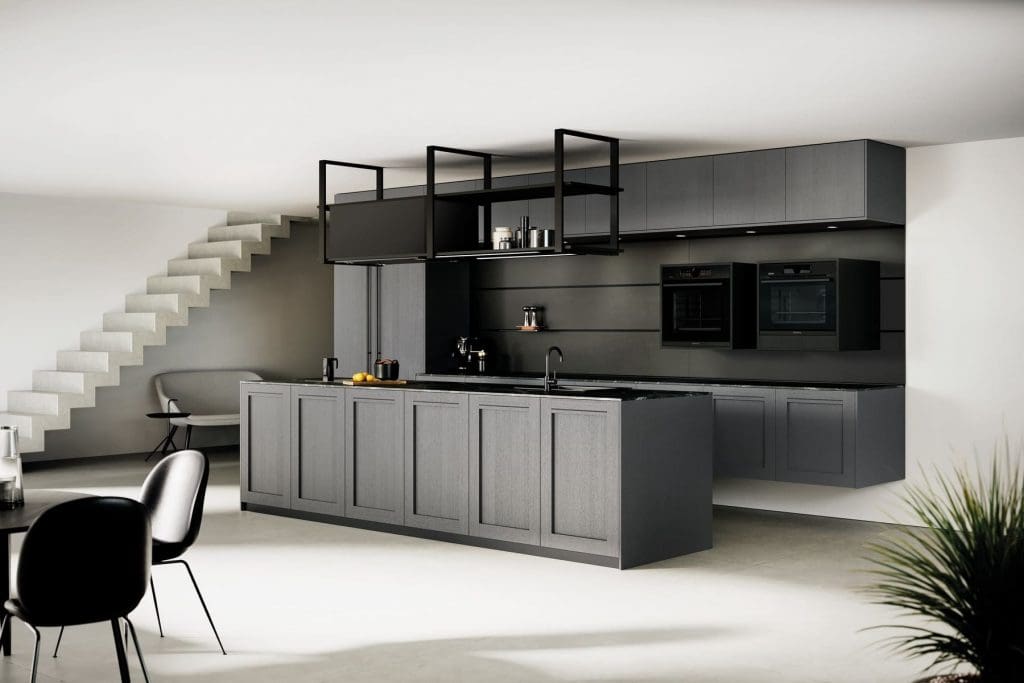 Quality Product Range
At Qudaus, we have access to a number of different product brands to bring Sutton Coldfield bespoke kitchen to life. Whether it's a glass kitchen or a specific door colour, we can source it for you. Our range includes the English brand, Masterclass Kitchens, offering a choice of styles including modern, classic and shaker. Widely reputed for their excellence in quality engineering we also specialise in German kitchens from the well-known brands Rotpunkt and Nobilia.
Encompassing a range of looks such as modern, Shaker, handleless, wood, gloss and matt, German kitchen design is appreciable as much for its aesthetic appeal, as for its status at the forefront of modern kitchen innovation.
Never Beaten On Quality
Here at Qudaus Living, we believe that there's nothing better than a German kitchen so, for anyone looking to upgrade their home, visiting a kitchen design retailer in Sutton Coldfield that stocks reputable brands makes sense. Once welcomed into our West Midlands kitchen showroom, our friendly team of designers are ready to make your design dreams come true.
Creating your Sutton Coldfield bespoke kitchen takes time, dedication and experience, and our wonderful team can offer these things in abundance. Not only do they take the time to get to know your space but uncovering your kitchen habits and personality allows our kitchen designers to create the best possible space for you.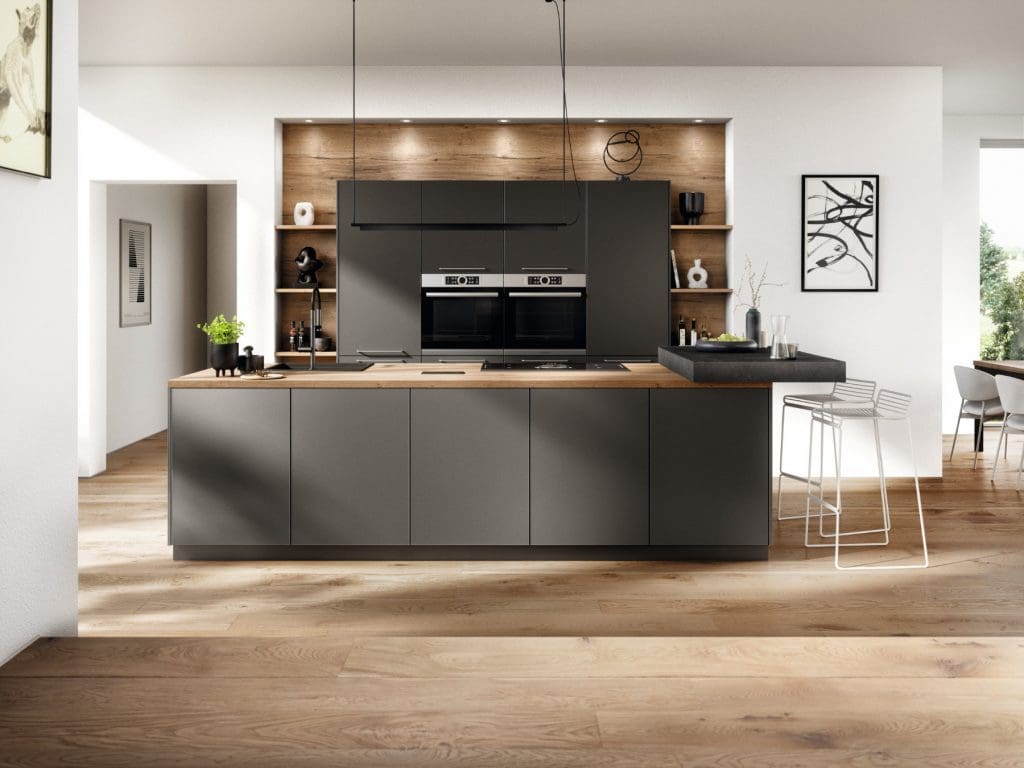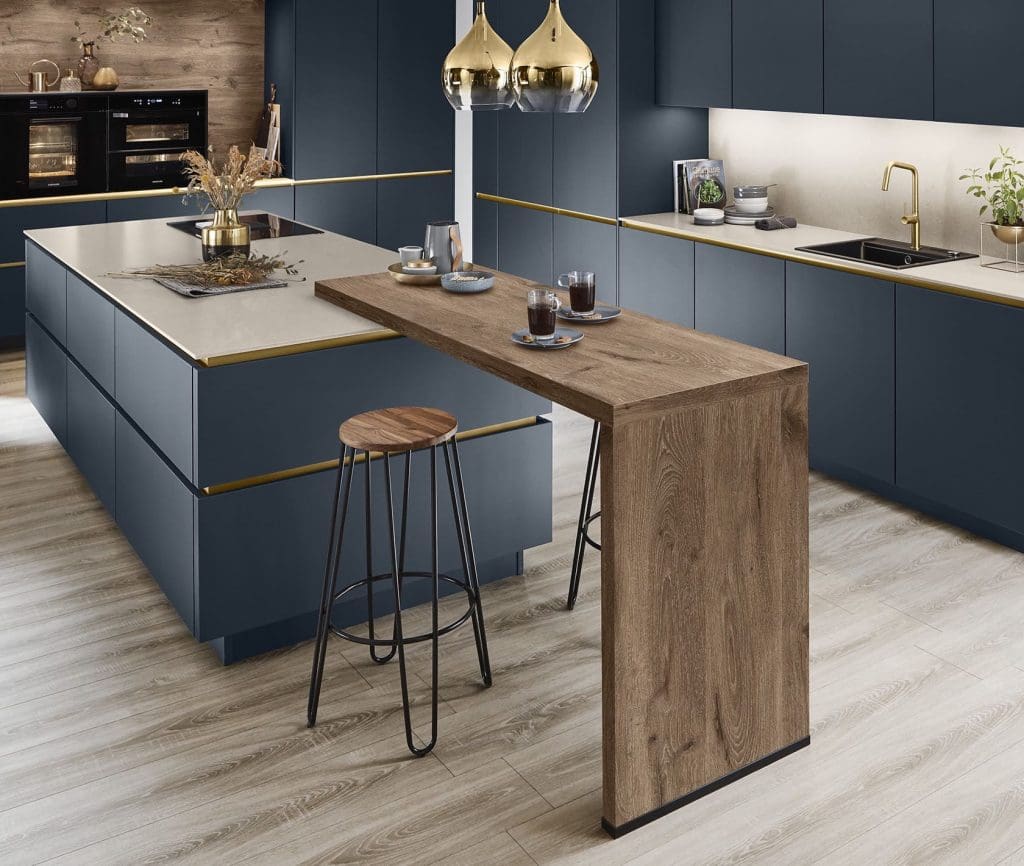 Are You Considering A Sutton Coldfield Bespoke Kitchen?
You may find many retailers of German Kitchens across Sutton Coldfield in the West Midlands, but we think we are especially well-suited to assist you here at Qudaus Living. Not only do we stock three of the highest quality German kitchen brands on the market, one of which offers the best possible level of customisation and possibility out there. This means that we can provide a unique service as we can develop design schemes that are unlimited in choice, yet reflective of your budgetary considerations. Plus, we can give you a range of options to consider.
It is unusual for a retailer to display and retail three German brands; but we think the investment in displays, training and software is worth it for the people who really matter – our clients.
Sutton Coldfield Kitchen Showroom
We look forward to welcoming you, your children, and even any pets into our stunning Sutton Coldfield kitchen showroom! Here you can get hands-on in exploring our beautiful range of kitchen products, styles and finishes, and we can discuss what's possible for your intended design.
Opening Hours
Tuesday- Friday: 9.30am – 5pm
Saturday: 10am – 4pm
Sunday & Monday: Closed
Qudaus Living Service Areas
Showroom Amenities
Our kitchen showroom is fully equipped to welcome all visitors. We have private on-site parking a short distance from the showroom entrance.