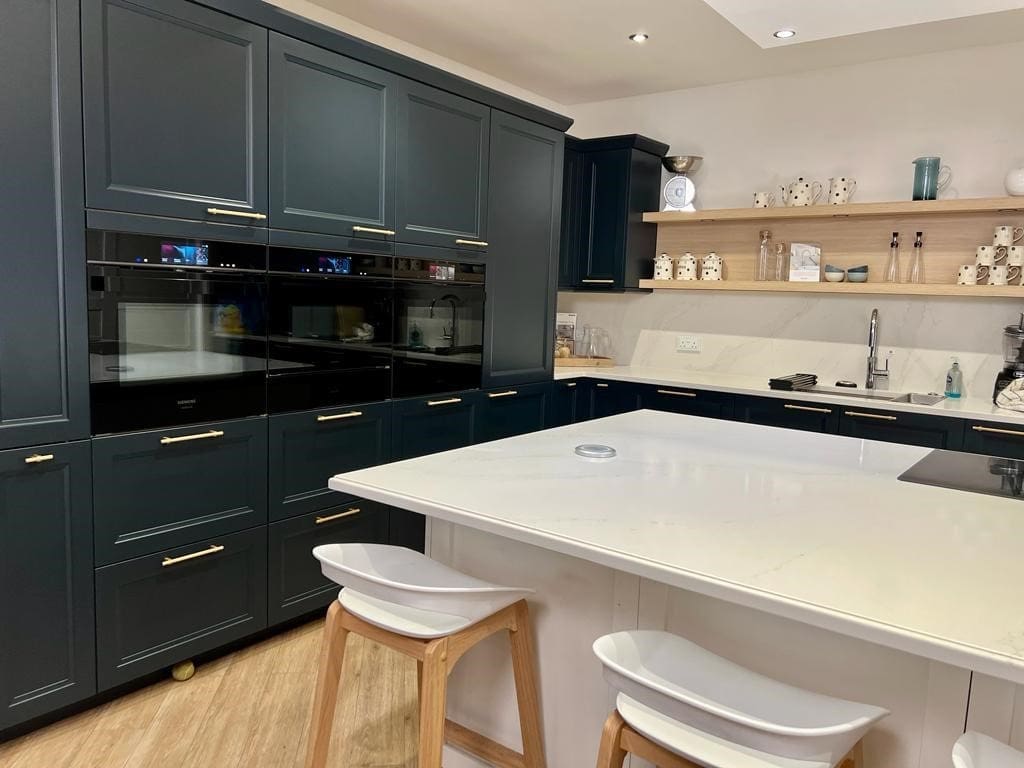 We are excited to share some very special offers on Siemen and Neff appliances for clients that are buying a new kitchen.
A cashback is available for those buying 3 qualifying kitchen appliances as part of a kitchen purchase, when one of the appliances is an oven.
The cashback starts at £200 with a purchase of 3 qualifying kitchen and rises to £1000 with a purchase of 7 qualifying kitchen appliances. This applies to both Siemens and Neff appliances.
In addition there is another £500 cashback available if a Siemens Venting Hob or glassdraftAir is purchased as part of this promotion, as well as an additional £500 cashback per Siemens aCool appliance purchased as part of this promotion.
When purchasing NEFF, the additional £500 cashback is available when a NEFF Venting Hob or NEFF GlassDraft Hood is purchased as part of this promotion.
This offer runs until November 30, a minimum of five kitchen units must be purchased as part of this offer, and other terms & conditions apply, details available in the showroom.
We want to offer you the very best advice when it comes to choosing appliances, why not book an appointment to discuss your appliance selection, and see it in action, we look forward to seeing you soon.