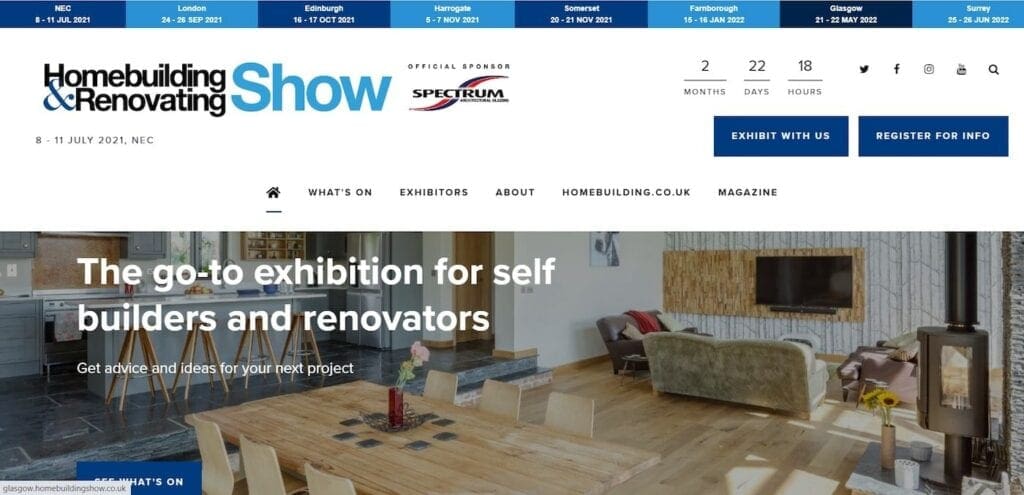 Join Us At The Homebuilding And Renovating Show In July
We are excited to be taking part in the July Homebuilding & Renovating Show, which will take place in Birmingham at the NEC. The Homebuilding & Renovating Show at the NEC is the go-to exhibition for self-builders and renovators.
The show provides a great opportunity to meet with you face to face, to discuss your projects, to share our advice and inspiration, and for you to see our amazing kitchens.
The show promises to offer everything you have come to expect from a live show, the exhibition hall, seminar theatre, masterclass theatre and expert panel.
We will be launching our new range of outdoor kitchens and have a spacious stand to showcase a wide selection of designs and products.
The show will take place over four days, from the 8th until 11th July. We are looking forward to meeting you and hope you can join us.
You can register for more information now- using this link