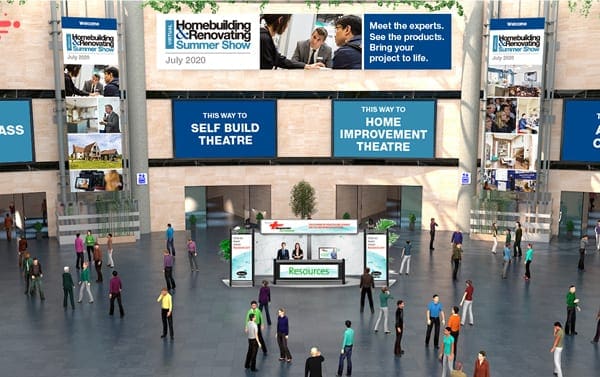 Join Us At The Virtual Homebuilding & Renovating Show Friday & Saturday 24 & 25 July 2020
We have been regular exhibitors at the Homebuilding & Renovating Show, held at the NEC in Birmingham, so we are delighted to be part of the new virtual show that will take place this summer.
The new virtual event will provide an opportunity to get the expert advice and inspiration you need for your home project. The virtual show will include everything you have come to expect, the exhibition hall, and seminar theatre, masterclass theatre and expert panel.
You will be able to see our latest products and discuss your project, and as the event is hosted online, you can enjoy it from the comfort of your own home with no travel, risk or cost. It will be easy to download brochures and further information and arrange follow up meetings after you have visited our stand.
The show will take place over two days, the 24th July and 25th July, from 10am – 5pm each day.
We are looking forward to meeting you and hope you can join us.
More news coming soon about the products we will have on display. You can book your free ticket here.