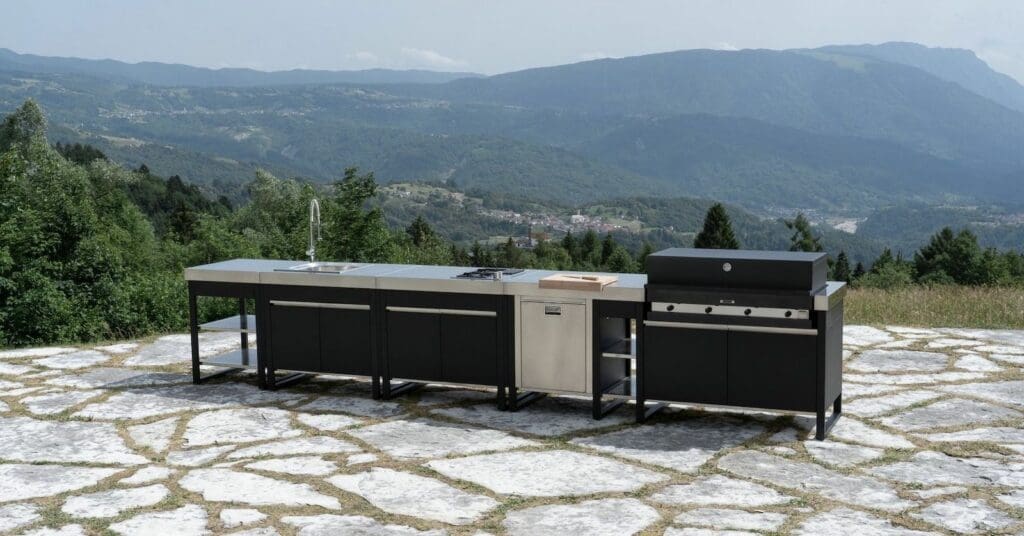 Create Your Outdoor Kitchen Design
If you have been browsing the beautiful outdoor kitchens from our new business Urban Garden Space, then take a look at the online configurator, which can help you put together all the items you need, in just a few clicks.
A few easy steps allows you to select fridges, sinks, worktops, barbecues, grills and smokers. The configurator places the items together and provides dimensions, then allows you to view how they work together.
Once you have your items we can add our design expertise and extensive knowledge to complete your project.
The configurator is available for Fògher products. This amazing Italian brand combines minimal and refined design with innovative technical solutions, and the most valuable materials, to create a stunning look.
Fògher products are manufactured from aluminized steel sheet and stainless steel, creating products that are weatherproof, and highly resistant to corrosion and rust, so that their appearance and quality will remain unchanged over time. Stainless steel already contain around 60% recycled materials, and its long-term life makes it an ideal environmental performer, making it one of the most sustainable metals around.
If you are looking for outstanding quality, stunning designs and aspire to recreate a professional cooking environment in your home, then why not take a look at the configurator here.