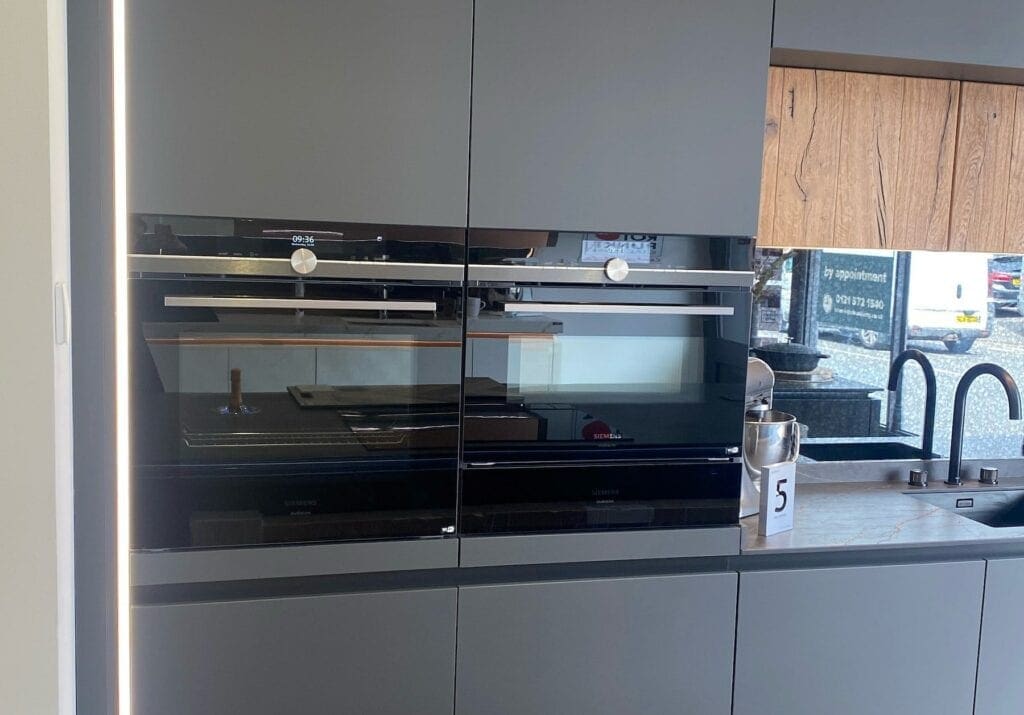 Perfect Cooling With Smart Voice Activated Oven
You may be a budding MasterChef finalist or someone that has a more relaxed approach to cooking, whatever your style the Siemens iQ700 built-in oven with steam function and voice control, will make creating the perfect dish a breeze.
Operating an oven has never been so easy with the option to partner with Amazon Alexa and Google Assistant for voice control. Utilising "Home Connect" within the Alexa app or the "Home Connect" service within the Google Home app provides access to multiple voice commands for your oven, so that you have instant control, even when you are not in the kitchen!
Home Connect also offers the convenient possibility of remotely diagnosing any issues.
With your permission the Siemens customer support accesses the appliance online to detect the source of error. If the malfunction can't be solved right away and a personal visit from our customer service is necessary, the professional Siemens technician will arrive perfectly prepared and with the required spare parts.
This smart oven offers a host of other high-tech features. It has a new, large TFT display which has the best contrast, is in multi-colour with a high resolution and is clearly legible thanks to Cleartext. An optional fast preheat function heats the oven especially rapidly, without consuming more energy, keeping the waiting time until your oven is ready to a minimum. The Coolstart function speeds the cooking of frozen foods, with no preheating necessary, again saving time and energy.
With 4D hotAir, the innovative technology of the fan motor allows ideal heat distribution in the interior of the oven. Your dish therefore always turns out evenly cooked, regardless of which shelf you place it on. The oven interior is illuminated energy-efficiently with multi-level LED lighting, and a baking sensor allows the oven to detect when the baking process is complete. When you are done cooking the ecoClean plus special coating from Siemens disintegrates dirt and reduces odours significantly. The ecoClean material regenerates every time you heat it automatically, lasting for the life of the appliance.
We have one of these fabulous ovens on display in our working kitchen, why not make an appointment to visit and see it for yourself, we look forward to seeing you soon.