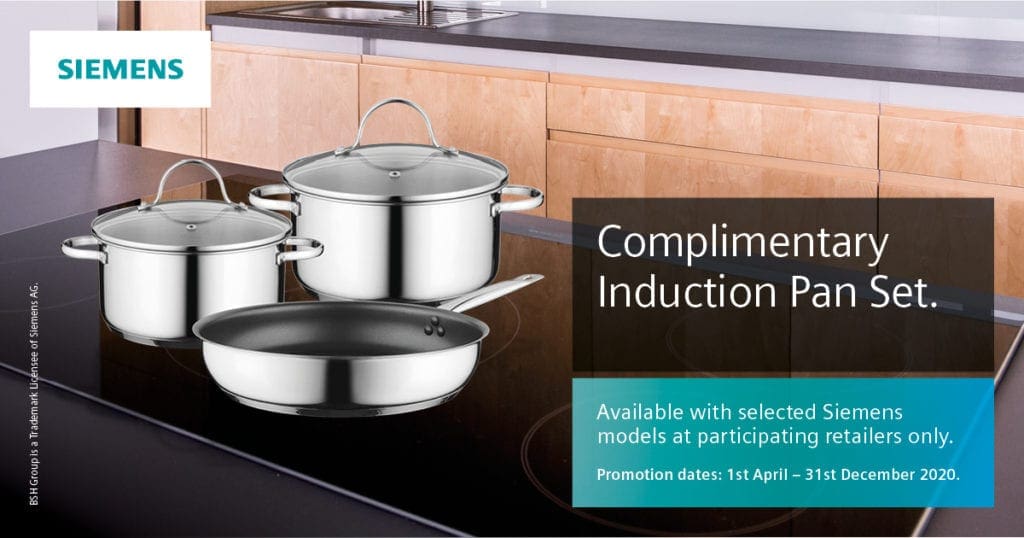 Complementary Induction Pan Set
We are delighted to share a fantastic offer from Siemens- a complimentary set of three pans when purchasing an induction hob. This offer is available on a range of models until 31st December.
We have seen a rise in the popularity of induction hobs in recent years as people appreciate how easy they are to clean, and love the sleek clean lines in a modern kitchen. They are also a good choice for those wanting to be green in the kitchen as they are more environmentally friendly than gas and electric hobs. There's no excess heat as all the heat is concentrated direct into the pan above, rather than around it.
The most up to date models offer smart technology which can detect the absence of a pan and switch off, making them energy efficient.
They are also easy to install by simply plugging into a socket.
We have a good selection on display in the showroom, why not arrange an appointment to visit the showroom and find out more.