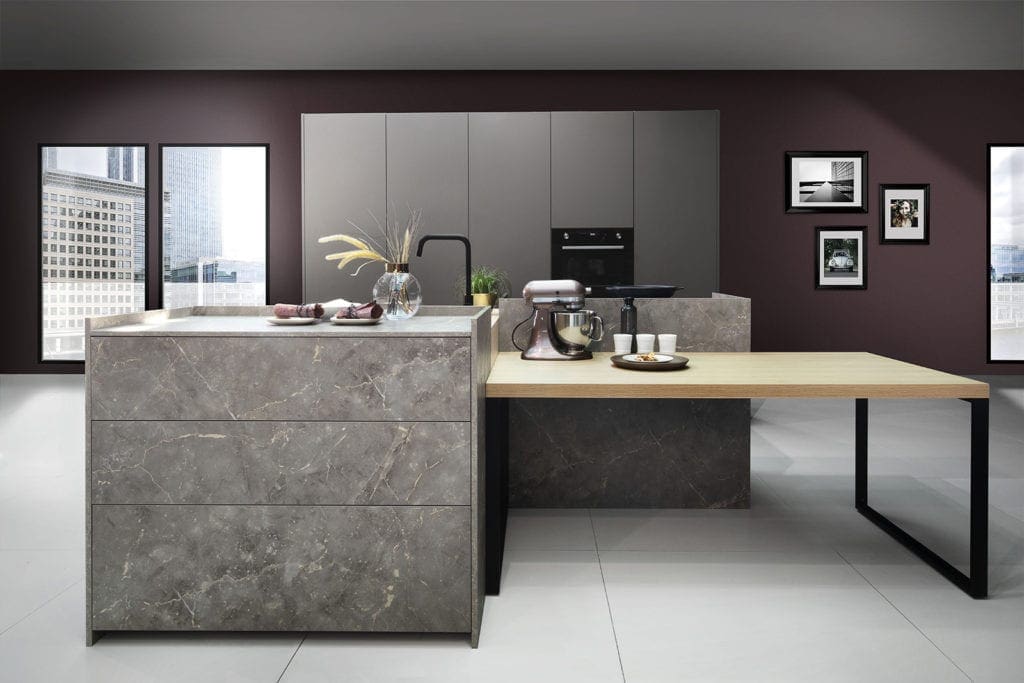 Why NOW Is The Best Time To Plan Your Kitchen Project
Use your free time at home
During these unprecedented times, many of us will be spending time at home, leading to more time in the kitchen having to prepare snacks and meals.
This could be the perfect time to use this precious time and understand how user friendly your kitchen really is.
Your kitchen carries out a multitude of tasks, consider some of the questions below to see how well it works for you:
Is the oven or microwave too high or too low?
Do you have enough cooking zones on your hob?
Has your kettle been overworked, and would you benefit more from a boiling water tap?
Does the fridge have enough capacity for the style of shopping you do?
Do you have the correct type of storage for your many gadgets and tools (did you know a well-planned kitchen can increase your storage capacity by an average of 23%)?
Is there enough prep space on countertops and most importantly is this space where you require it?
Does your present kitchen cater for a multigenerational and growing family?
Can you repurpose work tops, kitchens tables and shelving to makeshift craft areas and home-schooling zones?
Have we discovered we love coffee so much and absolutely NEED that bean to cup coffee machine (that was my personal discovery)?
Are your appliances easy to use and are they efficient? (Ever wondered what that pizza setting is all about)?
Do the colours make the kitchen feel bright and cheery or dark and dreary?
What do you like most about your kitchen and equally what do you like least?
Is your kitchen well lit using a combination of natural and artificial light, (take a photo of it during the morning, afternoon and evening for comparison)?
With some careful online browsing you can pull together a mood board via various social media platforms, showcasing the things you would like to have in your new and improved kitchen, which you can later share with your kitchen designer.
Avoid the pandemic rush
If you do want to improve your kitchen then it would pay to think ahead. I expect that once the pandemic has subsided, and the lockdown lifted there will be a rush on building projects within the home. Now is the time to research and engage into conversation with your builder and kitchen designer.
Many kitchen retailers are offering virtual online design appointments (Zoom, Skype etc). All you need to do is provide a basic sketch with measurements of your intended project. (don't worry about scaling your drawing, your designer will interpret your dimensions and if in doubt they will ask questions).
Providing this, along with photos, your inspiration board and a wish list of how you would like your kitchen, gives you a head start on others planning on kitchens for Xmas and early 2021.
Best of all this can all be done in real time in the comfort of your own home.
Part of this process involves obtaining budgetary costings for you project. This is imperative, financial uncertainty is a reality for many. If you can estimate the true cost of staying at home during these unprecedented times, and most importantly how much to use out of personal savings or how much to borrow from lenders you will be able to proceed with peace of mind.
Appoint an architect
If your project involves an extension or new build design and you require plans that need submitting for planning permission, then just like your kitchen designer most architects are working from home and can be engaged remotely. Now is an excellent opportunity to connect with them and be able to communicate with them regularly before the rush begins.
It's worth noting that some kitchen retailers will work from pre-approved plans; sometimes for the sake of moving a window or door you can obtain a completely different layout for your kitchen.
Benefit from low interest rates
The Bank of England recently cut interest rates to an all-time low due to the effects of Covid-19; borrowing money to do your project has never been cheaper.
Those with savings however have seen their returns drop, so instead of delaying your plans to renovate your home, now is prime time to take advantage of low borrowing costs by starting your dream project and getting a higher ROI by investing in your property
Here at 'qudaus living' we are passionate about design and are constantly learning from personal experiences within our own kitchens. If you have a design dilemma and would like some impartial advice, we would love to hear from you. Alternatively if you are thinking of remodelling your kitchen and would like to "Avoid the Rush" then please email us on [email protected], or try our Price EstimatorPrice Estimator.