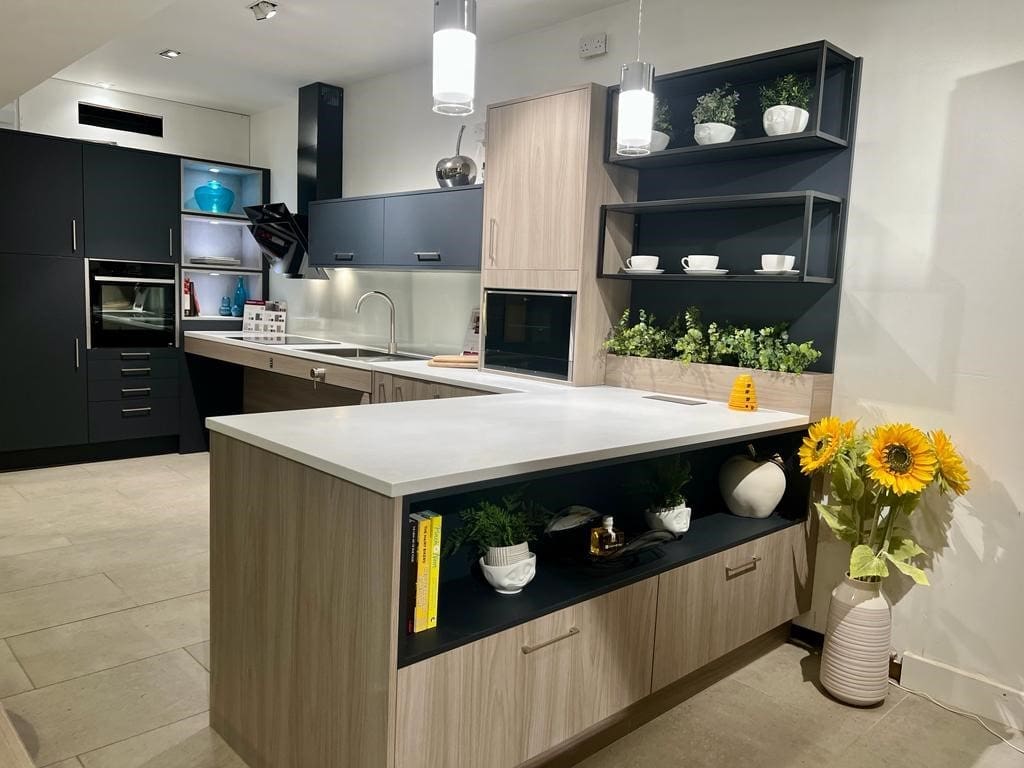 STYLISH KITCHENS FOR EVERYONE
We have always created unique kitchen designs that respond to the needs of the family, and provide the perfect environment for cooking and socialising. No two families are ever the same, so each and every kitchen is tailored to allow everyone to enjoy using the space, all ages, and all abilities.
We use a number of different manufacturers to provide us with a wide range of options and have recently welcomed an innovative collection to our portfolio, which specifically supports independent living for family members with disability needs. The Freedom range from Symphony Kitchens offers some great solutions for multi-generational accessible kitchens, which combine functionality and style.
We have also undertaken training with Symphony to understand how to make the most of the furniture and create universal kitchens that meet the requirements of all of our customers.
Where different generations share the same living space, or a family member has a disability, we can design in safety features that integrate beautifully into the design, and don't make the kitchen any less usable for the rest of the family.
Features such as electric rise and fall worktops are easy to operate and fully adjustable. Pull down baskets in tall and wall units brings everything within easy reach. Quick access to crockery and utensils from pull out pan drawers, and clever storage such as 90° rotating larders and Le Mans corner cupboard pull outs are perfect for those awkward to reach spaces. Pull out tables that create accessible worktop space are ideal as preparation areas or for creating a dining area to reduce manoeuvring with hot plates and food.
Other ideas include waterfall edge worktops that will limit spillages, whilst additional features such as induction hobs, ovens with slide and hide doors all help to create a safe environment.
Style is never compromised in a Freedom design. Using a combination of finishes on wall and base cabinets and effective contrasts in colour between frontals, worktops, floors and walls will look great and can make it easier and safer for anyone with visual impairment to move around. Finishing touches such as lighting can also offer better visibility as well as boost mood and wellbeing.
We have a beautiful new display in the showroom that incorporates some of these features and illustrates the benefits of this fantastic collection – why not make an appointment to visit and talk to one of our talented designers – we look forward to seeing you soon.