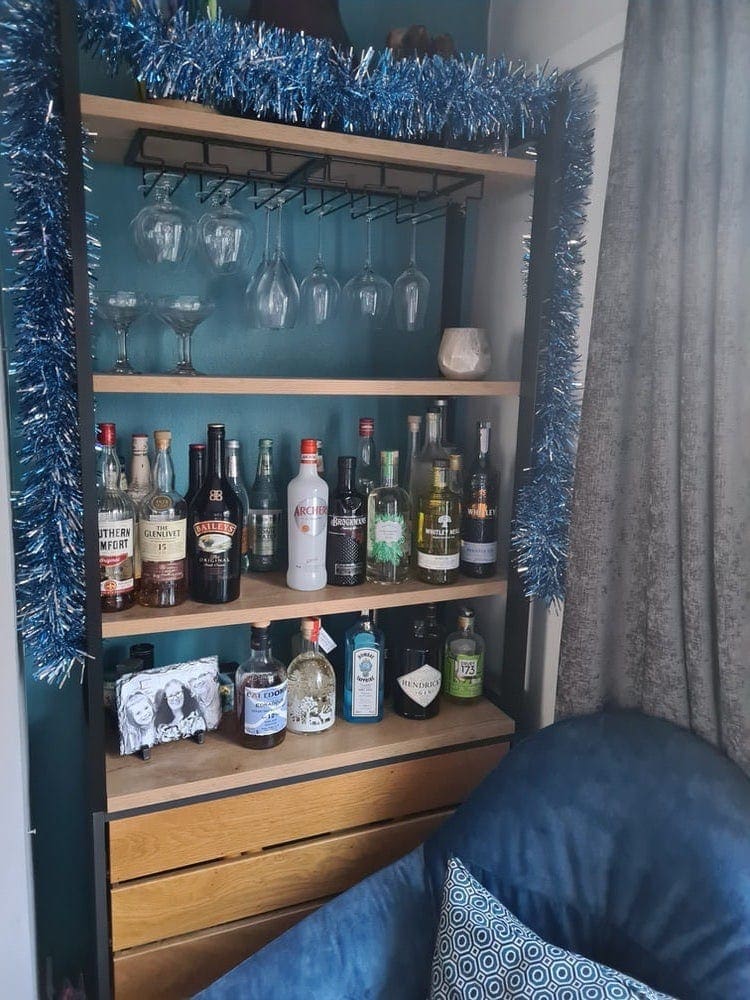 Create Your Own Gin Bar At Home
With many families spending more of the festive season in their homes this year, having a home bar with everything you need at hand would help the party go with a swing. Imagine a cosy corner with a bespoke cupboard to hold your favourite tipple, or a hide away bar that includes a drinks fridge, all your bottles, glasses and equipment.
It is easier than you think to incorporate a home bar into your new kitchen or open-plan room, they don't need a lot of space and can be designed to complement your living furniture and be unique for your home.
We are increasingly helping people design the interior of their home as the kitchen space becomes one with the living space.
We offer several kitchen furniture ranges that are just as at home in a living environment as they are in the kitchen. We can design a cosy mini bar that can fit into a space just 900cm wide, with drawers, shelves and lighting, bespoke for your favourite tipples.
If you are looking for something more substantial, how about a tall cabinet with doors. Designed with modern living in mind, the doors make a dramatic statement and hide a clever storage solution behind, maintaining the sleek and stylish lines of your room.
The cabinets can hide a selection of units and appliances, giving full flexibility to personalise the design, with a wide range of wine racks, open shelves, drawer packs and units to create the drinks cabinet of your dreams. Alternatively, you can use the space for whatever meets your needs, a larder or even the laundry room you have always longed for.
We can offer an extensive choice of colours and finishes that are perfect for open plan spaces.
Why not make an appointment to chat with one of our talented designers, you could have that home bar sooner than you think.