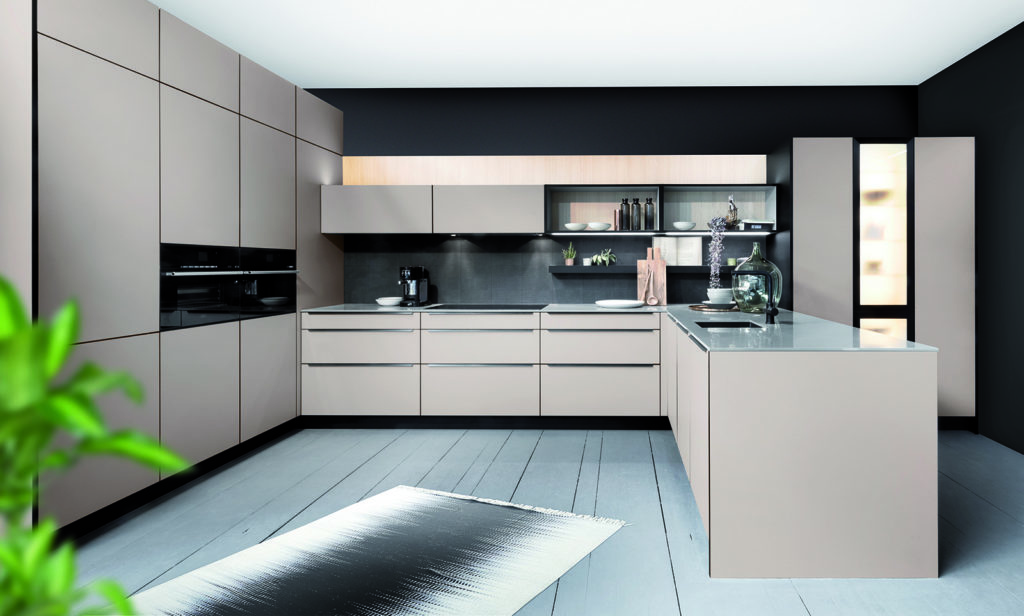 Planning The Perfect Kitchen
When you invest in a new kitchen for your home it requires careful planning to ensure that the finished room will provide you with many years of service and enjoyment.
Create a mood board
We strongly recommend that our customers gather together their ideas of what they like, using modern digital platforms such as Instagram and Pinterest and/or more traditional means such as pictures from magazines and brochures. A visual mood board can really bring your ideas to life.
Having a good idea of what you want the room to look like style wise is a good start but the real work starts when you begin to consider what you want to do in your kitchen.
We usually begin the process by asking a lot of questions! We want to know all about the family, how they will live, cook, eat and socialise in the new kitchen. The kitchen is the hub of the home and knowing how it needs to function is a great place to start.
We also ask our customers to list all the things they don't like about their current kitchen and what is top of the wish list for the new kitchen. We can't always guarantee to provide everything on the wish list but it enables us to present alternatives where necessary.
Set a budget
Setting a realistic budget is the next step. We offer a wide range of kitchen styles at different price points, which enables us to work to your budget. We can also advise on where to save and where to spend, many customers are amazed at how we can work our magic to deliver what they want within an agreed budget.
Consider your room layout and natural light
Once we know more about what you want and how much you have to spend we look at your room layout and how much natural light you have. If you are embarking on any building works to extend your kitchen, it is a great idea to involve us in the process as early as possible. We can work with the builder to ensure that the structure of the room, the windows and doors will not restrict what you want to achieve in the new kitchen and can avoid costly changes further down the line.
Choose a design and colour scheme
Armed with all the above information we can start to build your design, based on your preferences for a style; modern, traditional or classic, and if you want lots of bright, bold colours or a soft neutral.
There are no hard and fast rules, many kitchen designs are a mix of styles that reflect the homeowners' personalities. We also find that many customers come into the showroom with a particular style in mind but find that by the time we get to this stage they have changed their minds!
We use a sophisticated CAD system which allows you to see just how the finished kitchen will look before we proceed. It is also really useful for looking at alternatives as we can change the design and the colours with ease, helping you make those all-important final decisions.
With you every step of the way
Our talented design team will be with you every step of the way and help you bring your ideas to life. We can also advise on how to bring the complete room together with lighting, floor coverings and accessories.
Take a look at some of our recent case studies or make an appointment to visit us soon.