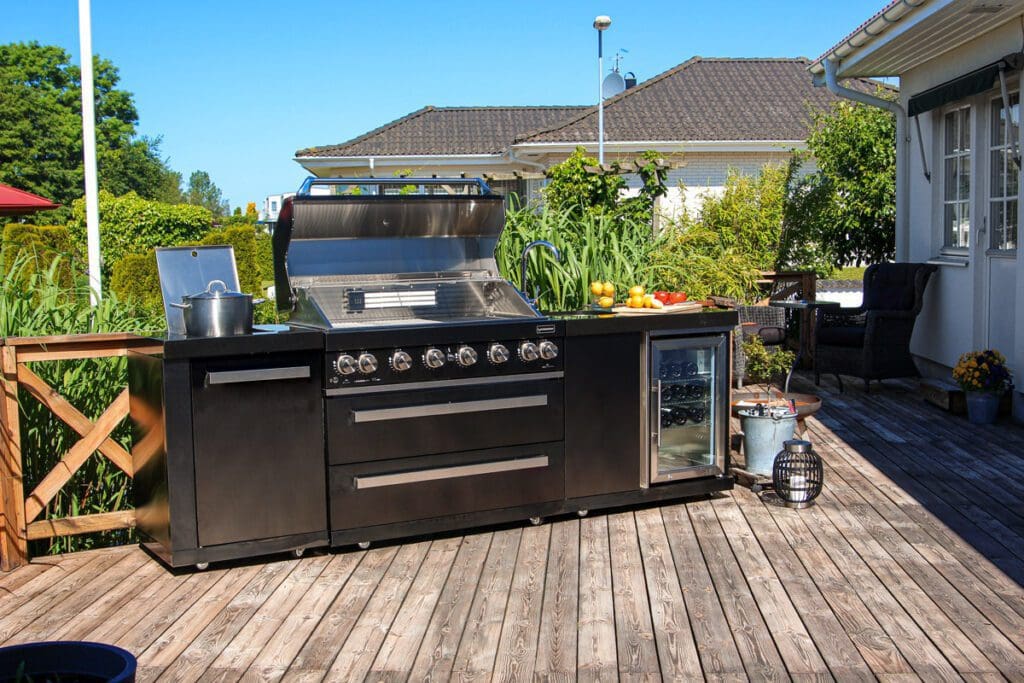 Outdoor Kitchens From Urban Garden Space
Outdoor kitchens are not just for summer, with clever planning and the right equipment you can enjoy outdoor eating and entertaining almost all year round.
When we were forced to socialise outdoors by the Covid pandemic, it seemed an unnatural thing but now it has become more acceptable, and people have come to appreciate the benefits of being outside.
If you want to extend the season and enhance your outdoor dining experience from a BBQ and some chilled beers, then an outdoor kitchen could be just what you are looking for.
Our new business Urban Garden Space has everything you need to create the perfect outdoor space. From modular furniture that can withstand the British weather to Italian pizza ovens that create an authentic taste of Italy. We have state of the art BBQ's, grills and pizza ovens, and all the accessories you need to create the perfect space.
Your outdoor kitchen can be a true extension of your home, designed with the same attention to detail as your indoor kitchen.
Take a look at our top tips for planning your outdoor space:
Blend with the landscape
Consider your garden or landscape and select materials that are in keeping and will enhance the natural environment.
Keep things in proportion
Don't get carried away and make everything too big. Consider what elements you need and how they will work with the structures that surround them such as pergolas, screens, and plantings.
Remember the cooking
Don't just try to replicate what you can do indoors. Part of the joy of eating outside is that you can create different taste with outdoor cooking. Consider the appliances you need with this in mind, searing meat over incredibly high heat, smoking ribs, or cooking pizzas in a blazing-hot oven.
Lighting

It is important to have enough task lighting for cooking and adjustable lighting to create the right ambiance. Plan for bright, white task lighting for cooking and food prepping, and warm, yellow lighting to create calming and sociable areas.
Durability and maintenance

Think about the surface the kitchen will stand on as well as the kitchen itself. Ceramic and porcelain tiles or concrete are all practical and easy to keep clean.
Look for furniture that is made from materials designed specifically for the living environment, such as stainless steel or vitreous enamel. You need to consider that they will be subject to high temperatures as well as having to deal with the weather.
Storage

Don't overlook storage. You will want to incorporate enough storage to make your life as easy as possible. You can select furniture that includes cupboard space and drawers for storing outdoor dinner service and utensils. It is also useful to have accessible storage for outdoor cushions, table linen and other outdoor accessories.

Take a browse around our new website here or visit our brand new outdoor showroom at Mitchells Shopping, Sutton Coldfield and one of our talented designers- we look forward to seeing you soon.