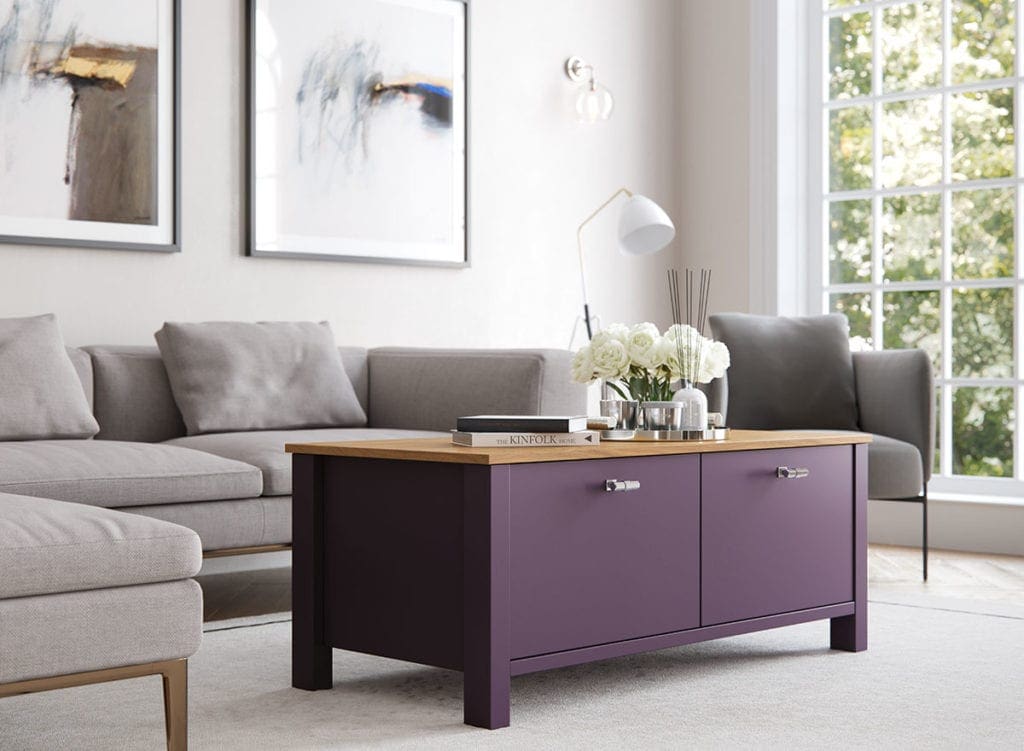 FREESTANDING LIVING
The trend for extending the kitchen to incorporate living and dining areas continues and we love designing these rooms, thinking beyond the confines of fitted kitchen furniture. An open plan layout allows you to bring in freestanding and modular furniture. Using stand-alone pieces that are designed for living spaces rather than just a kitchen, can give a relaxed feel to a room. Freestanding kitchen furniture offers great flexibility, as they're units that are not fixed to the wall or floor, so they can be used in a multitude of ways.
BESPOKE FURNITURE
Furniture that is adaptable for bespoke items such as coffee tables or sideboards make distinctive additions and create a living feel to a room. You don't have to have everything matching to incorporate freestanding, allowing greater freedom for a more eclectic look. Adding a piece that has a splash of colour or a different work surface is a great way to bring variety to a room. We offer some fabulous pieces from the Masterclass Kitchens Signature range that do this well, like the Hampton coffee table and Marlborough sideboard seen here.
Freestanding dressers, cabinets and islands can play an important role as these items will usually be multi-functional, providing space storage, food preparation, cooking, eating, and socialising. 
LARDERS
Larders are enjoying a comeback in the kitchen and you don't have to have a traditional kitchen to enjoy one. They are both practical and beautiful. There are many freestanding options with a more classic or modern look that will still offer the wealth of space for shelving and drawers hidden behind a set of double doors. You can hide whatever you wish behind the doors of your larder, it could appliances such as; coffee machines, blenders, and juicers, or even a wine bar or coffee station, the choices are endless.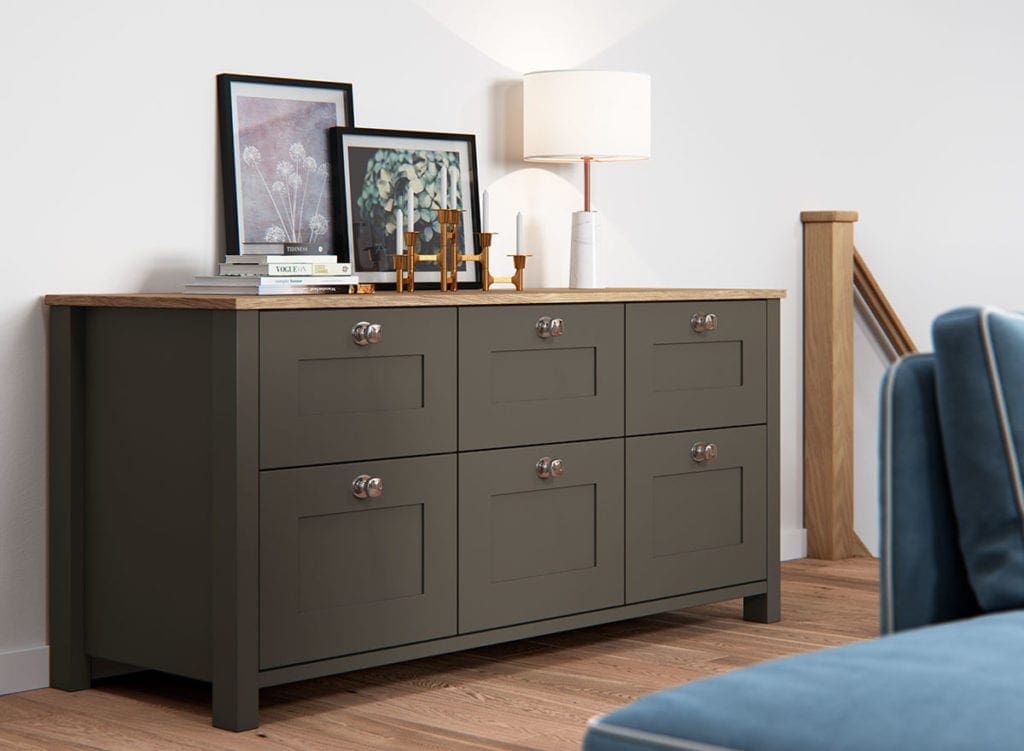 ISLANDS
A freestanding island can form the centre piece of your kitchen, capable of multi-tasking many kitchen activities and still being a beautiful piece furniture.
Choosing an island with legs creates a different look, and if you then add a mix of textures, materials and colours, it can really make an impact and help bring the design of a room together.
LESS IS MORE
Less is definitely more when it comes to choosing freestanding furniture, you can create a more relaxed and open feel by not filling up all the wall space with cabinets. Free from the restraints of a fully-fitted kitchen design, we can work with you to design a space that is flexible, functional and beautiful. Why not call in and speak with one of our talented designers today.