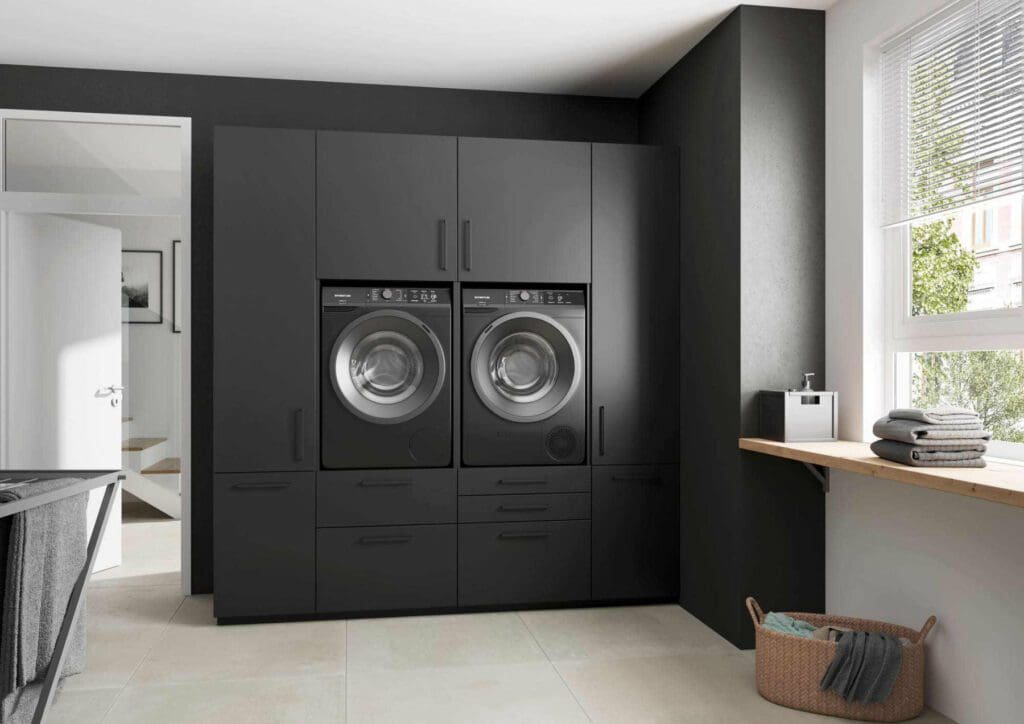 Laundry Rooms – The Perfect Addition To Your Kitchen
For many people the addition of a utility room in the home is a bonus but we predict that next year a laundry room will be the top of everyone's wish list.
We were so impressed with the fantastic new products launched recently by Rotpunkt, we know you are going to love them too.
The innovations include a laundry loading and unloading shelf. Located directly under the washing machine, you can place the washing basket here, making getting your laundry in and out of the machine a breeze. You can choose to have the shelf and a drawer or just the shelf.
A purpose built laundry storage unit offers a neat solution to sorting the laundry. This tall unit has openings in the door, providing access to individual tubs behind, enabling the different loads to be stored ready for washing, and easy to access.
There are also cupboard units for above the washing machine, perfect for keeping all the washing products at hand.
With a host of other ingenious storage solutions, the laundry can be incorporated into the utility room. Tall cupboards incorporate hanging rails and other inserts, making them ideal for storage of the hoover and other cleaning products.
A new inward opening door, offers options for further storage, making best use of the space.
With so many clever ideas, your laundry and utility room will make light work of the household chores, and will be the perfect addition to your kitchen.
Make an appointment to talk with one of our talented designers and start planning your laundry room today.