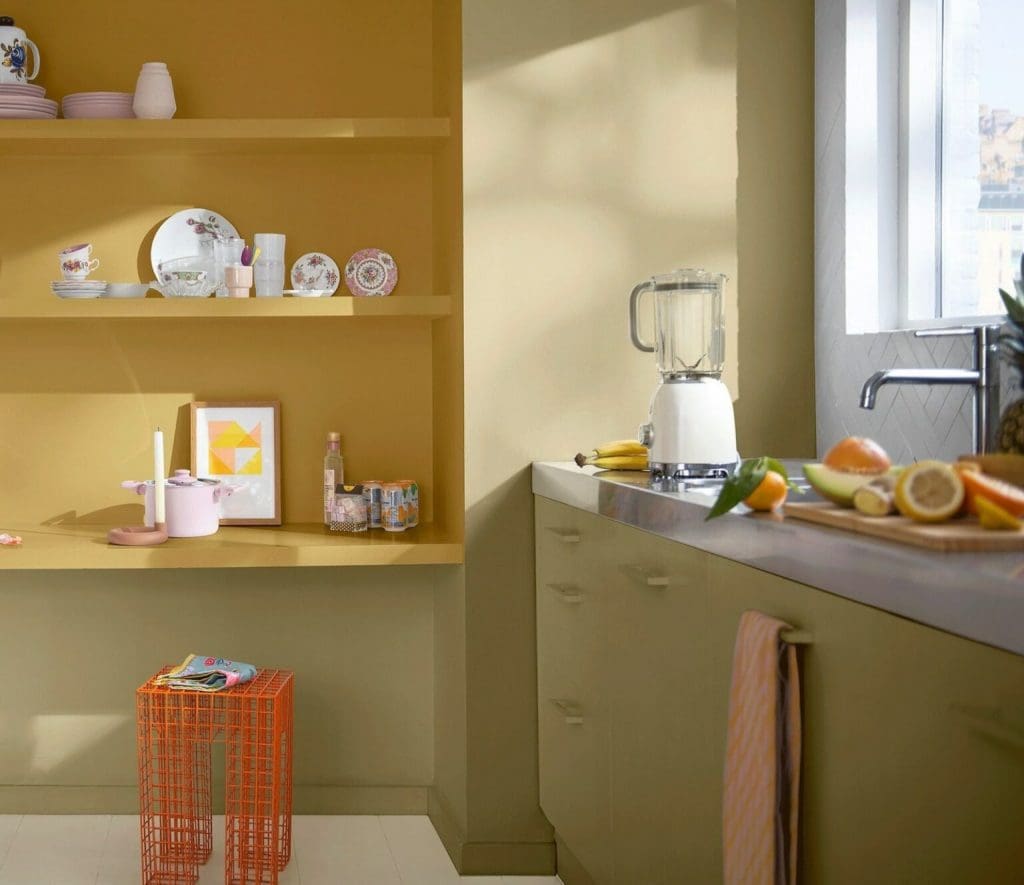 WILD WONDER IS COLOUR OF THE YEAR FROM DULUX
Wild Wonder has been named the 2023 Dulux colour of the year. The shade is said to be a 'positive, glowing tone, inspired by the natural world'.
According to Dulux, 'Wild Wonder is a positive, natural tone that, by connecting us with the natural world, can help us feel better in our homes." They say that this echoes the global shift toward sustainability, reconnecting with the outdoors and wanting to be more grounded, particularly following the recent period of uncertainty.
We are loving this colour, a soft light beige, with hints of green that would work well in kitchens and living areas in the home.
The new shade comes with four complementary colour palettes: Lush, Buzz, Raw and Flow. The four combinations show how Wild Wonder can change a room's overall tone and mood, from light and airy blues to adding a pop of colour or complementing the brown with more neutral shades.
Lush has green and heather tones that are based around wild woodlands. Buzz is inspired by wildflowers and has pink and orange tones. Raw has natural brown shades that are based on tree bark and mushrooms. Finally, Flow reflects the seaside with blues and sandy browns.
If you are loving these colours and looking to update your kitchen, why not make an appointment to meet with one of our talented designers and start planning your own Wild Wonder room.