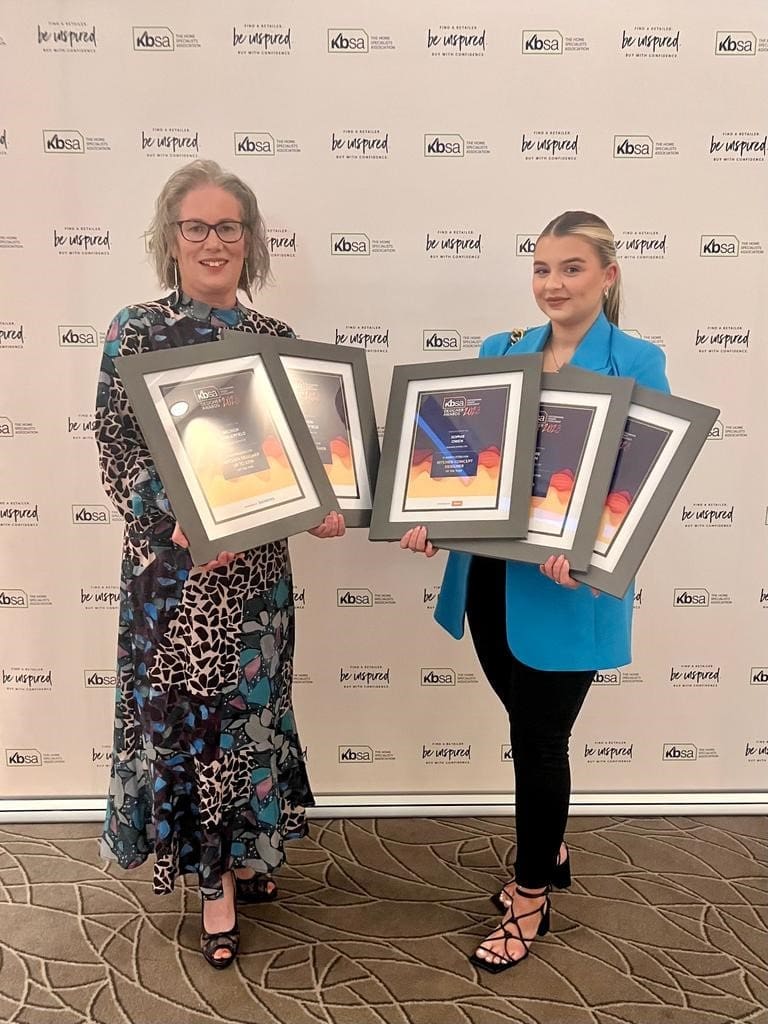 Awards from KBSA
We enjoyed a fabulous evening at the Kbsa Designer Awards dinner last week and we are honoured to have received six finalist awards.
Sophie collected a certificate for two designs in the Young Designer category, one for Kitchen Designer £25-£50K and another for the Kitchen Concept Awards.
Belinda was awarded a certificate for being a finalist in Kitchen Designer up to £25K and the Kitchen Designer £25- £50K category.
Belinda says, "I am thrilled that Qudaus has once again been recognised amongst the finalists for these prestigious awards, especially for Sophie, as she has a bright future ahead of her. The Kbsa Designer Awards are well-respected for their emphasis on design excellence and a great way to reinforce our design credentials with our customers."