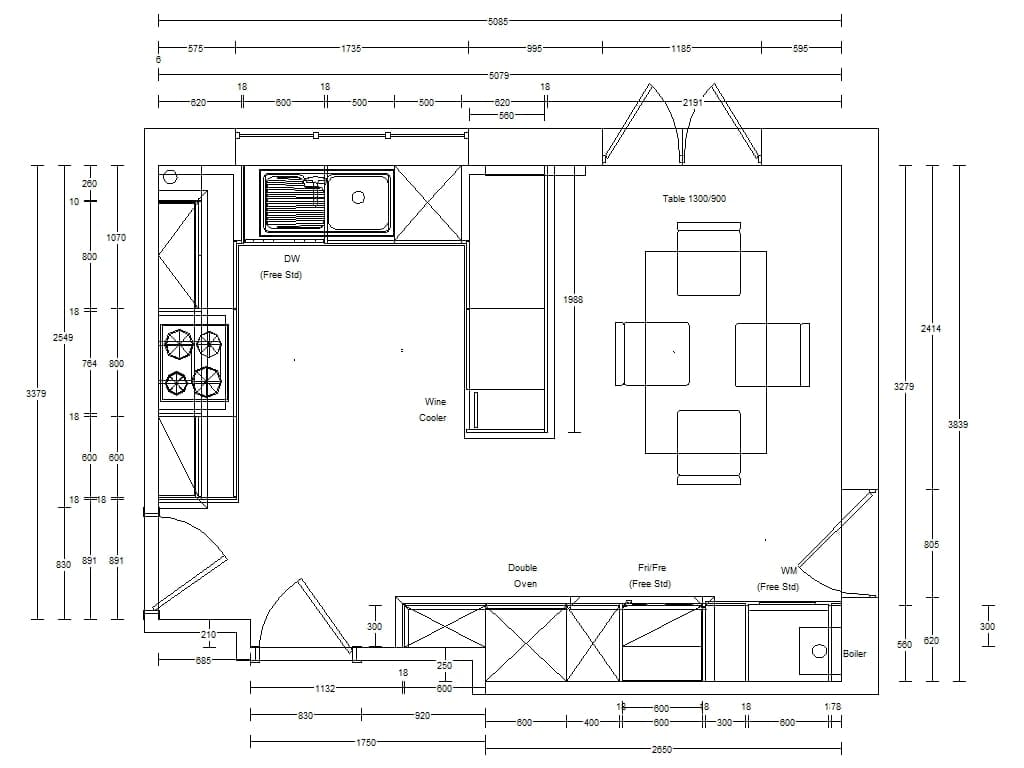 Design Your Own Kitchen
Whilst you are spending more time at home, with many more hours spent in the kitchen, you could be planning your next kitchen renovation.
Now is the perfect time to think about what you really want in your kitchen and what your dream room would look like. Make a note of all things you want to change, and even better with the launch of our virtual design tool, you can now start designing in the comfort of your own home.
We have a whole host of tips and advice available on our blog, and beautiful pictures to inspire you in our gallery, so take a look at these too.   Using the design tool is easy, you will be creating your own designs in no time at all, follow the link below and unleash your inner designer
When your design is done, you can notify us, we can bring your plan onto our system and progress the design process with you via our virtual design appointments. Exploring what you would change can be great fun, why not give it a try? We look forward to seeing your design soon.
Don't forget we are still here and happy to arrange a meeting via the phone or video conferencing to discuss your ideas. Email [email protected] or call 0121 572 1540.