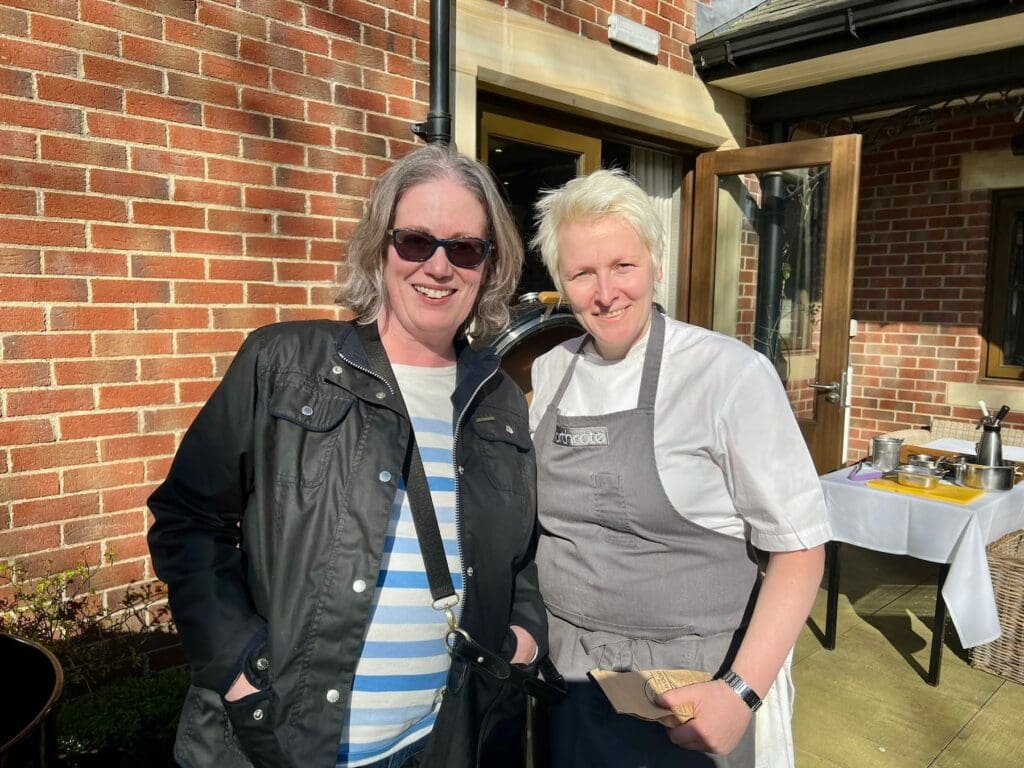 Cooking With Monolith: A Complete Outdoor Cooking Experience
What a fantastic day out we had when we were invited to a cookery demonstration, showcasing The Monolith Kamado Grill, at Northcote Manor.
We enjoyed a fabulous lunch with the celebrity chef Lisa Goodwin- Allen, Executive Chef at the Michelin stared restaurant, at Northcote.
Most of the food was cooked on the Monolith, an amazing appliance that combines tradition, design, innovation and the most advanced technology of barbecuing in one device.
We were able to experience just how well it multi-functions, as we sampled food that had been grilled, smoked, baked, seared, barbecued and roasted.
These German made grills are superb quality, available in four different models, and two colours, black and red, allowing you to choose the one that is perfect for your outdoor kitchen. There is a Guru option that allows you to keep a constant temperature, so that the Kamado can be used as an oven and you can bake over a long time. With digital, bluetooth and Wi-Fi controls, for precision cooking and control.
With a warranty that covers all ceramic components for the lifetime of the model purchased, and all metal components for a period of five year, you can be sure that you will enjoy many years of pleasure from your Monolith.
We will be offering these grills as part of our range from our new business Urban Garden Space. Why not make an appointment to visit our new outdoor kitchen showroom at Mitchells Shopping in Sutton Coldfield to find out more.
Urban Garden Space will also be at the National Homebuilding and renovating show at the NEC from (24 to 27 March at the NEC Birmingham). We have a limited number of FREE tickets to giveaway – just follow this link to register- we look forward to seeing you soon.