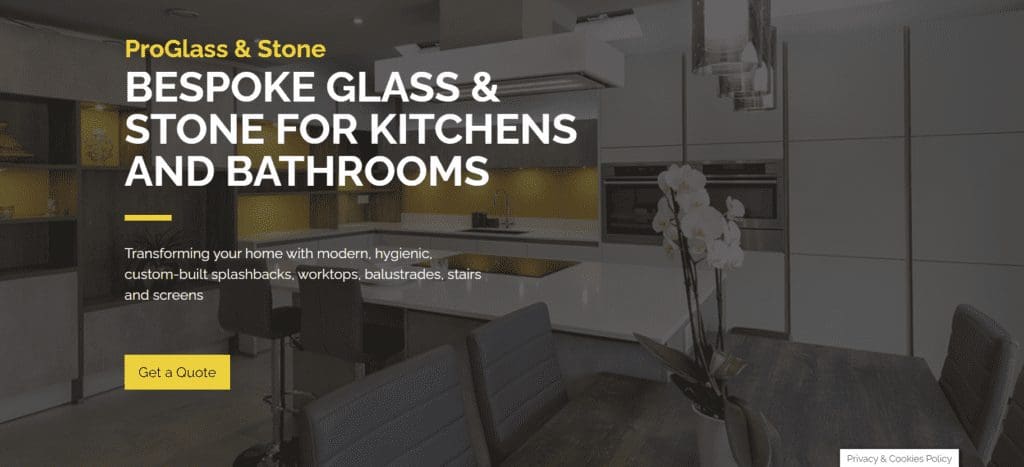 Instant Kitchen Update
If you are tired of your old kitchen and looking for a fresh new look, you can update it without the expense of a new kitchen without any fuss. Replacing the splashbacks and worktops, can create a whole new look for less than you think.
Our bespoke glass splashbacks and stone worktops are installed by experts and designed around you and your lifestyle.
Glass is an amazing material for the kitchen. It is long-lasting and easy to clean. It is also naturally resistant to water and bacteria which means any food splashes can be cleaned up effortlessly.
Our worktops come in Granite, Porcelain, Ceramic, Glass, Resin and Quartz. The natural patterns add colour and richness to your kitchen. They are all hardwearing and easy to clean and will add value to your home. We offer a great selection to find a style and colour just for you and our services include templating, fabricating, and fitting.
We offer advice and guidance through the decision-making process and we understand that 'one size does not fit all'. Why not contact a member of our expert team to discuss your project?
You can call us on 0121 572 1540 or visit the website for more information www.proglassandstone.com