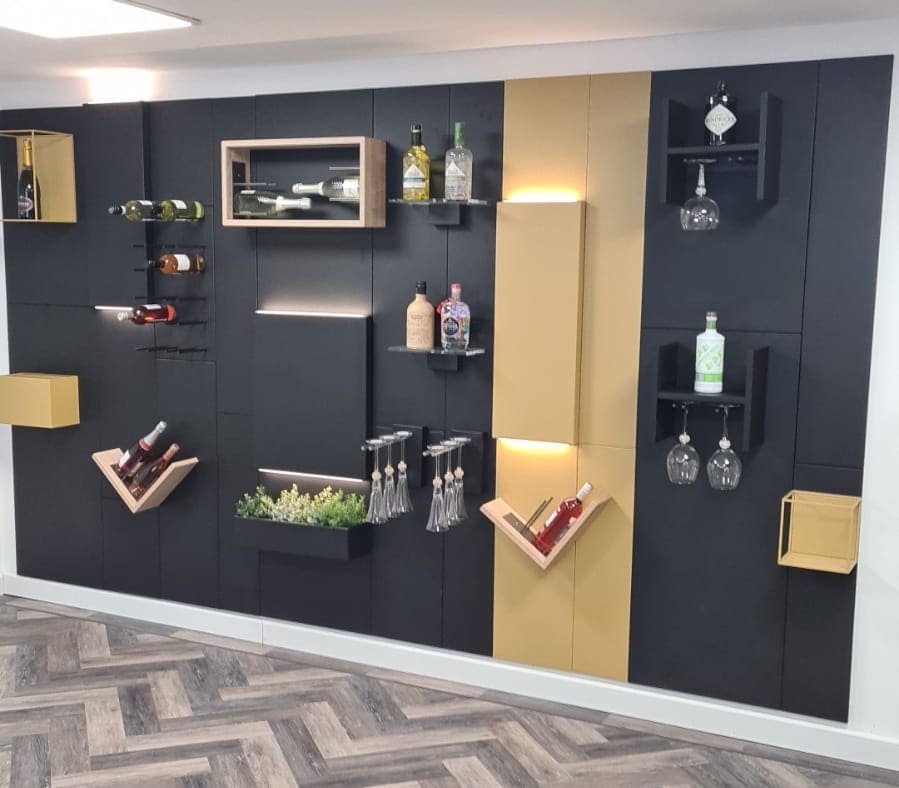 Work Walls Offer Flexibility & Style In The Kitchen
Storage has long been the number one request from customers when designing a new kitchen. Traditionally most of the storage would come from cupboards and drawers but new alternatives offer bespoke design solutions that transform the kitchen into a multipurpose living space.
After spending so much time at home over the last year, many customers are choosing to extend and expand their kitchen into a true hub of the home. They are looking for more than the combined kitchen and dining area, wanting a room allows the family to work from home, socialise, play and chill together.
With so many activities, the kitchen design has to offer the functionality required, whilst not compromising on style. The Work Wall is perfect for this environment, offering an intelligent solution to meet the needs of this evolving lifestyle.
Based on a modular system, Work Walls allow you to organise your wall space in the best possible way. The unique mix of shelves, recesses and panels, makes every wall individual and tailored for your lifestyle.
Material and finishes can be more than painted or wood with powder coated metals and metallic as options. Volume and interest can be created with projections and by mixing panels with different textures; the possibility are endless. The storage offered by Work Walls is no longer confined to traditional kitchen goods such as food or pans but is opened up to include media such as TV's , books, plants, lamps, all the things that make a kitchen a home.
Our Work Walls come from stylish Italian company Ronda Design. They also offer repositionable magnetic shelves that can help organise your kitchen utensils with clean lines. With a range of accessories that is not limited to shelves – there is also a series of accessories for the kitchen, such as ladle holders, spice holders and tablet holders, allowing you to have everything at hand whenever you need it.
With so many endless opportunities to explore, why not make an appointment with one of our talented designers to find out more.