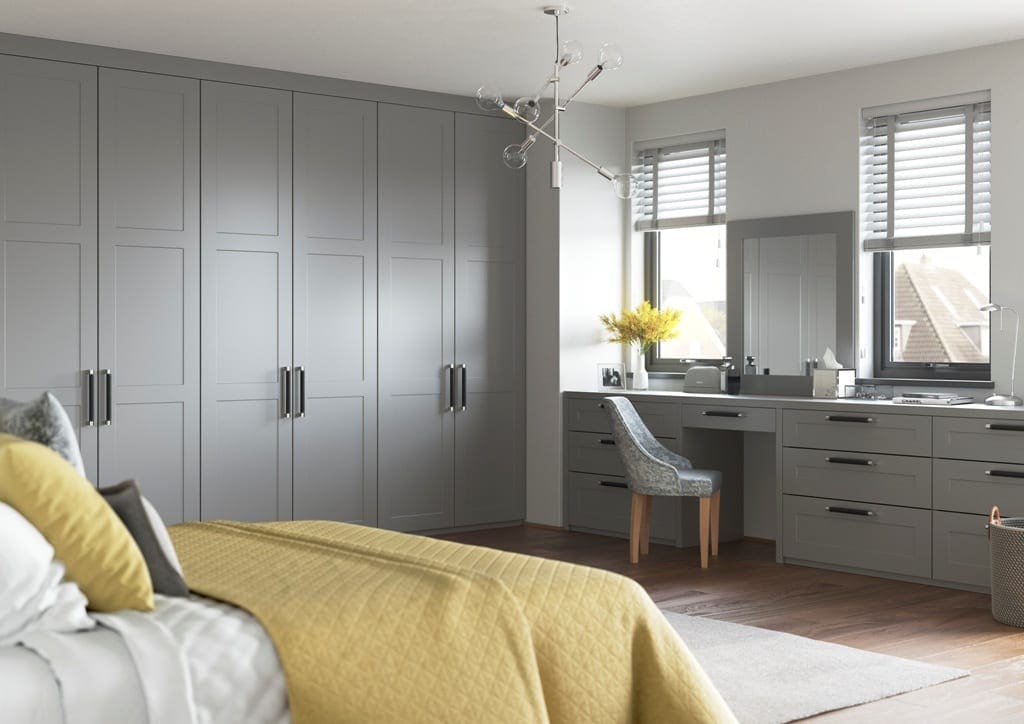 Bedroom Furniture Now Available
We are delighted to announce that we are launching a new collection of fitted bedroom furniture and sliding wardrobes, made to measure for your home.
Sliding wardrobe doors bring a sleek and elegant look to any bedroom and are the perfect way to maximise space. Available in bespoke measurements and a range of styles and finishes they can be designed to complement the look of any room. The inside of our wardrobes are flexible, allowing you to choose the combination of fittings and fixture to hold all of your items, leaving you with the ultimate clutter-free bedroom.
Based around style and value for money our new bedroom range offers a wide selection of door sizes, colours and materials. From fresh clean and contemporary to classically detailed, each bedroom can be personalised for you.
So if you have ever dreamed of a hotel style bedroom and want to maximise space in your bedroom, why not call one of our designers to tell you more.