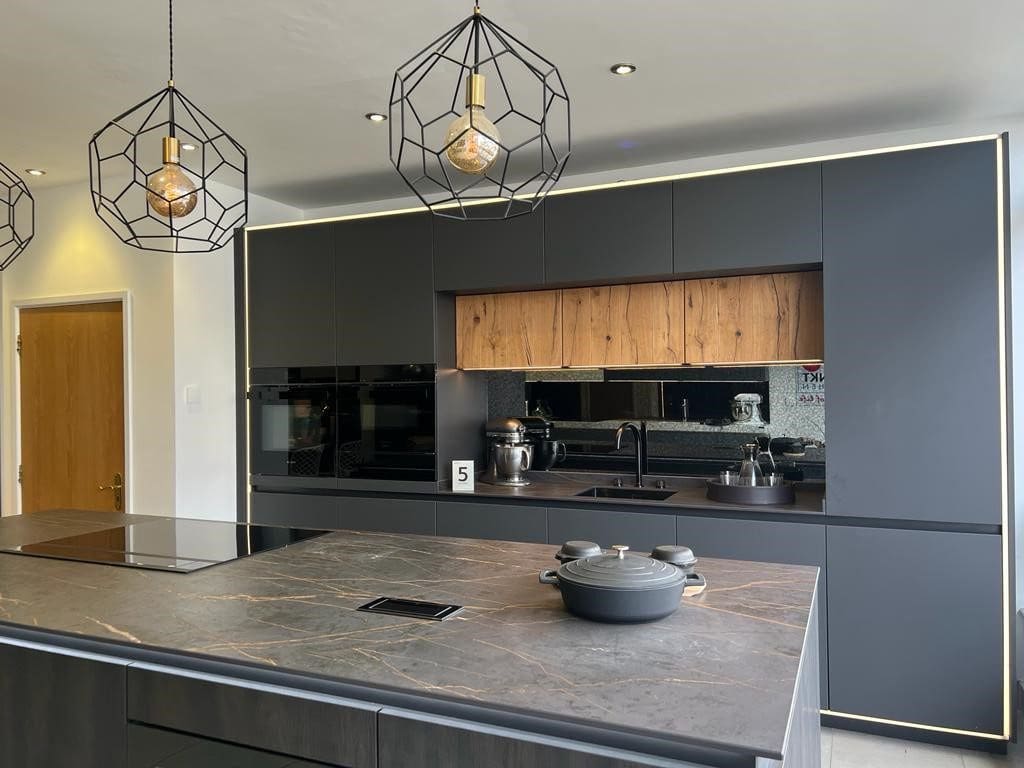 We are delighted to have the inspiring StudioLine appliances from Siemens in the showroom. Our latest displays showcase these amazing appliances that combines extraordinary design and a unique style.
As you would expect from Siemens the products are more than just highly functional equipment – they form part of an ambitious lifestyle and an expression of individuality.
The ovens have some outstanding benefits such as varioSpeed and coolStart that save time and energy. The varioSpeed integrated microwave helps with defrosting and heating food, but also shortens the cooking time of all dishes in the oven. Frozen food can also be cooked quickly thanks to coolStart function, and with no need to preheat.
Dishes will be cooked to perfection thanks to the new professional roastingSensor Plus and bakingSensor features. RoastingSensor Plus features three different measuring points, accurately detecting the core temperature of the food and determining exactly when it is done to perfection. The bakingSensor measures the humidity level inside the oven to automatically identify when your dish is perfectly baked.
If you are a keen home cook you can select an oven that includes the new sous-vide function, to bring a touch of professional cooking to your home. With 100 percent of steam, vacuum-packed ingredients get "slowly heated" under low temperature. This unique cooking method saves the vitamins and the aroma and generates an exclusive experience of taste.
Why not visit us to see for yourself or book a place on our next demonstration day- date to be announced soon.