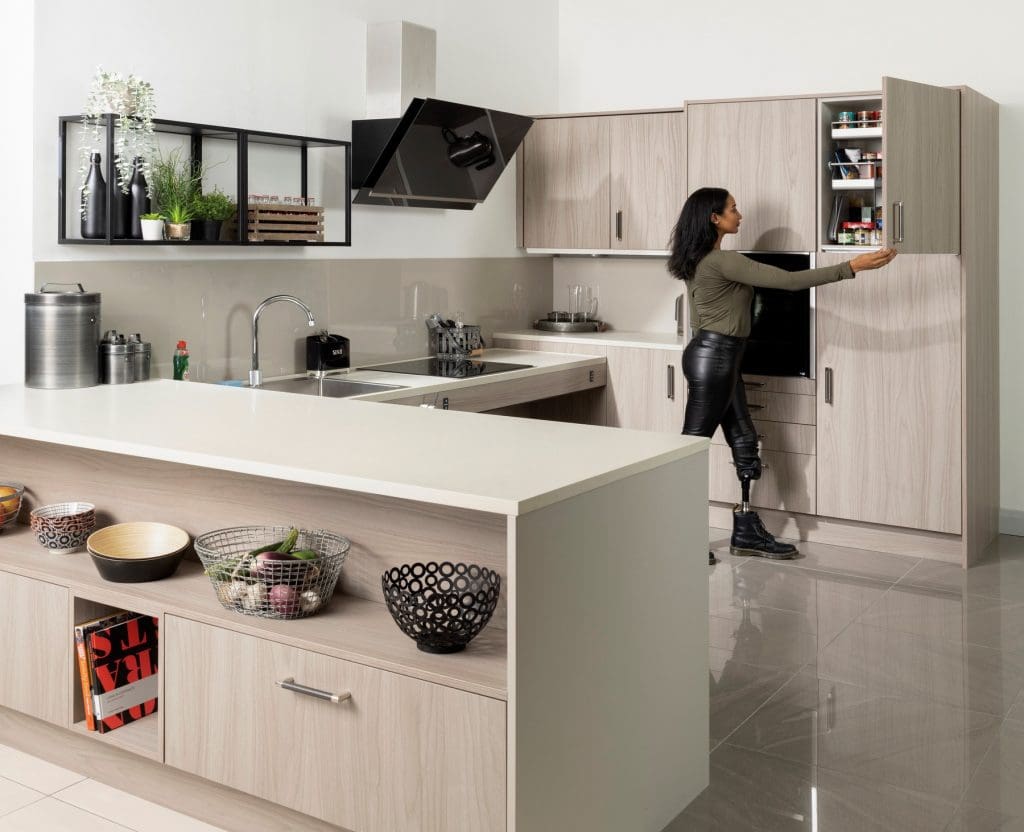 Innovative Accessible Multigenerational Kitchens
We are delighted to announce that we have been selected to be an exclusive retailer of Freedom by Symphony, an innovative range of accessible kitchens.
Freedom is an exciting multi-generational accessible kitchen concept where each and every kitchen embraces specialist design features and the latest kitchen styles, and we will have a brand new display to showcase this amazing new range later this year.
Based on the premise that everyone should be able to use and enjoy their kitchen, this collection of kitchens can be designed to suit individual access requirements, without compromising on design.
Freedom kitchens are ideal for multi-generational households where there are different generations sharing the same space, uniting functionality and style to enable you to enjoy cooking and socialising in your kitchen.
Developed in partnership with Adam Thomas, the UK'S leading expert in accessible kitchen design, these kitchens offer the freedom of independence in a kitchen whilst combining a selection of beautiful finishes to create a perfect kitchen.
If you would like to find out more before the new display is in place, then don't hesitate to get in touch, we have access to samples, materials and concepts that can help you start planning your perfect accessible, multigenerational kitchen.
We look forward to hearing from you soon.