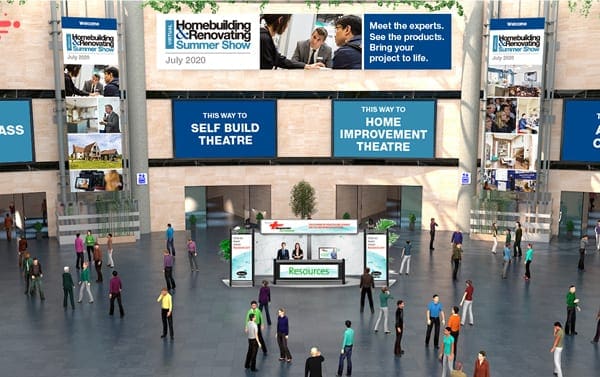 Free Design Advice At The Virtual Homebuilding & Renovating Show
We are excited that the virtual Homebuilding & Renovating Show will take place later this month on Friday and Saturday 24 and 25 July 2020.
We will be on hand over the two days to discuss all things kitchen and offer our design advice on your kitchen plans. Our stand at the virtual show will showcase some beautiful new kitchen designs to inspire you. You can browse our brochures, watch our video, or have an online chat.
The virtual show will also include everything you have come to expect, the exhibition hall, and seminar theatre, masterclass theatre and expert panel.
As the event is hosted online, you can enjoy it from the comfort of your own home with no travel, risk or cost. We are looking forward to meeting you and hope you can join us.
More news coming soon about the products we will have on display. You can book your free ticket here.