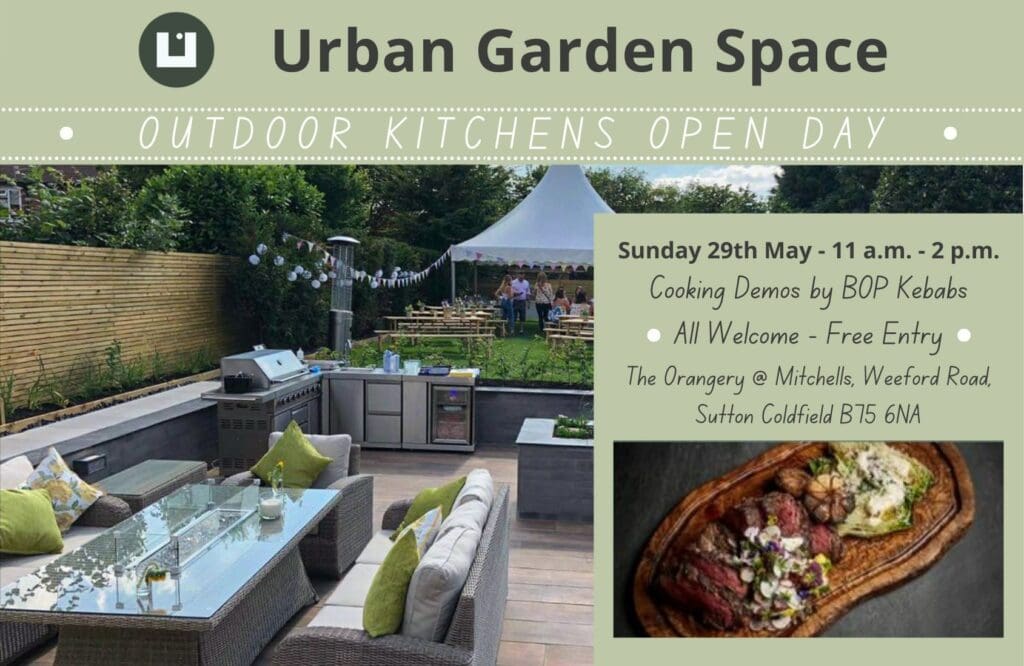 Urban Garden Space Summer Open Day On Sunday 29 May
We are excited to share the date for our Urban Garden Space Open Day – Sunday May 29.
Please come and join us for some summer fun.
There will be fabulous street food cooked by the amazing chefs from Bop Kebabs on the Monolith Kamado Grill and the DeliVita pizza oven.
You can browse our wonderful outdoor space at Mitchells that showcases everything you need to create the perfect outdoor space.
Free Entry – all are welcome – pups & children especially…
We look forward to meeting you from 11.00am until 2.00pm.