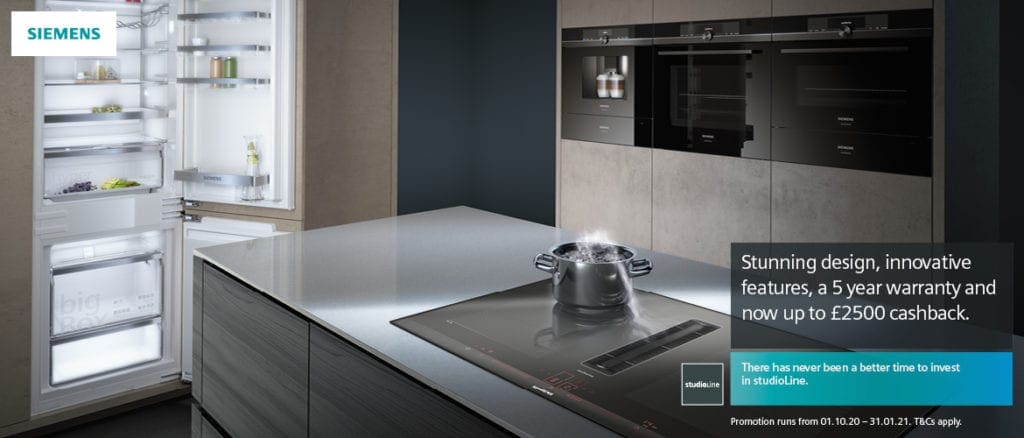 New Cashback Offer On Designer Appliances
We are delighted to share a new autumn cashback offer on our fabulous studioLine appliances from Siemens.
As a studioLine premium partner we are able to offer a fantastic cashback of up to £2,500 on all orders placed between now and 31 January 2021*.
The inspiring studioLine range combines extraordinary design and a unique style, the perfect built in appliance range for your modern kitchen.
Designed to work with cutting-edge kitchen designs and materials, studioLine appliances are crafted from state-of-the-art materials and build techniques, and feature incredible innovations that boost functionality and satisfaction.
We have a good selection on display in the showroom, why not arrange an appointment to visit the showroom and find out more.
* Customers can claim up to £2500 cashback when purchasing studioLine appliances as part of a kitchen between 1st October 2020 and 31st January 2021. Other terms and conditions apply- full details available in the showroom.